Dan 'Big Cat' Katz Twitter, Net Worth, And More: Everything to Know About the Barstool Sports Personality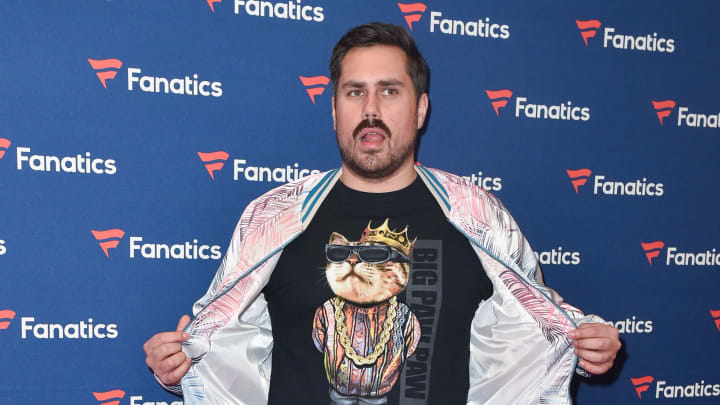 Big Cat / Aaron J. Thornton/Getty Images
Dan Katz, also known as Barstool Big Cat, is one of Barstool Sports' premier personalities. Host of the very popular Pardon My Take podcast along with PFT Commenter, Big Cat has the biggest profile of any Barstool sports employee this side of Dave Portnoy. Here's everything you need to know about Katz.
Big Cat Barstool
Katz has been with Barstool for nearly the entirety of its existence, joining in 2008, one year after the site moved from a newspaper to an online blog permanently. He has since grown to become Barstool's most recognizable personality other than its founder and helped bring the company's most profitable podcast into existence.
Big Cat Twitter
Here is a link to Katz's Twitter account.
Dan Katz Wife
Katz is married and had his first child in summer 2019. He refers to his wife only as Lady Cat, and otherwise keeps his Barstool profile and personal life as separate as possible. The only time he has allowed the two to cross over was in a blog post in May announcing the imminent arrival of his firstborn.
Dan Katz Net Worth
According to Celebrity Net Worth, Katz has a net worth of $2 million.
Big Cat Twitch
When sports shut down, Katz decided to turn to video games to create content. He created Coach Duggs in the PS3 game NCAA Football 14 and has streamed playing the game on Twitch to a record number of viewers, recently breaking the 100k mark for his national championship game.