Video of Six Women Brawling at a Horse Racing Event Is Insane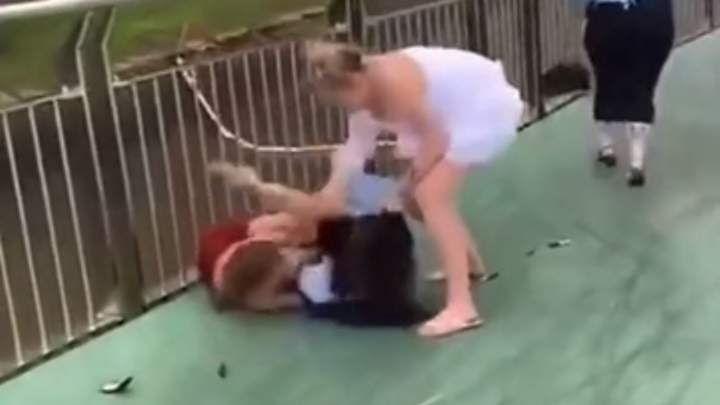 Want to see an utterly insane viral video? Of course you do, why else would you be on the Internet. At this Spring Racing Carnival in Australia last month six meticulously dressed women engaged in a crazy-violent brawl. Of course the entire thing was filmed.
The whole thing pops off when a woman in a green skirt tried to hit a woman in a red dress with a flying knee. Green skirt knocked red dress down an fell on top of here. Then things got really crazy.
A guy holding an umbrella tried to break things up -- buddy, put the umbrella down -- but two more women in red dresses (one with a funny hat) got involved. Things only devolved from there. It's a crazy 33 seconds of video.
Check it out:
Reminder: this was at a horse racing event.
This fight had everything: Some really good punches landed, a woman dragging another by the hair, men attempting to be the voice of reason and Australian accents. What more could you want?
The Brisbane City Botanic Gardens may never be the same.