Mattress Mack Was Going Through It Last Night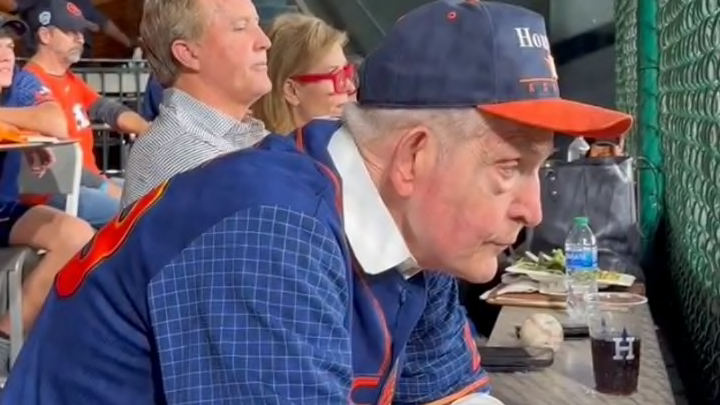 Like it or not, Jim 'Mattress Mack' McIngvale is a person who is in our sporting lives and when he makes a big bet, people are going to know about it. The bedding titan won an astounding $75 million when his beloved Houston Astros won the World Series last year, plus he's moving a lot of mattresses so he could afford to throw down at least $7.9 million — he told Action Network it could be more — on Dusty Baker's team repeating this year. That didn't look good when the Texas Rangers jumped out to a 2-0 ALCS lead but looked pretty solid when Houston bounce back to take a 3-2 advantage. There was a camera trained on him during last night's do-or-die Game 7 and all it captured was swift and immediate pain as the Rangers pounded the stuffing out of every baseball.
The footage is spectacular if you're a sad little person who likes to watch a rich old guy lose money, which, hands up, we freely admit describes us all at The Big Lead quite well. If you slow down the clips, you can pinpoint the exact moment what remaining hope was drained from his body.
Ah, well. That's a shame.