Astros Fan Gives Outstanding In-Game Interview After Interfering With Foul Ball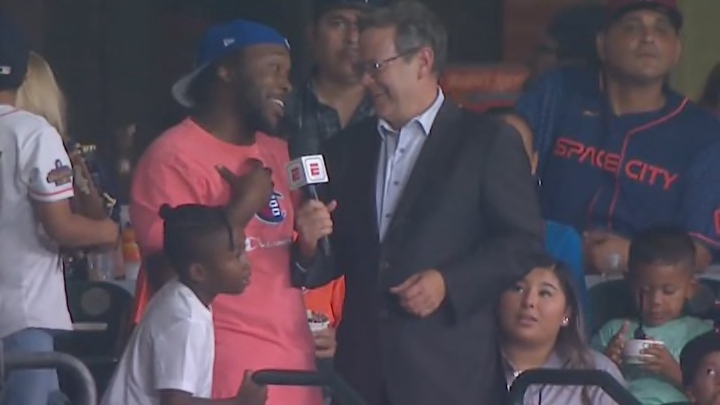 Last night, the Houston Astros hosted the New York Yankees and were pretty thoroughly beaten down as the visitors won, 6-1. More important than any one play during the game, however, was an Astros fan interview given on ESPN late in the contest.
The fan in question committed interference with a foul ball in the sixth inning. The crowd cheered him on because it was a Houston foul ball that probably would've been caught by Yankees outfielder Everson Pereira and the fan enjoyed the moment to the fullest. Even if some around him did not enjoy the circus. One of his fellow fans was visibly annoyed to the point where David Cone called him a male Karen.
Not that it mattered because the umpires ruled it was interference and the inning ended anyway, but the guys in the production truck clearly enjoyed the fan's performance because they found him for a full interview by the bottom of the eighth.
It was probably the best in-game fan interview of the year.
A lot of great lines in here. Great energy for a holiday weekend. If we all had as much fun at baseball games as this guy then there would never be any popularity issues.
The game could've gone better for Houston but we all got to enjoy this gem.