Asdrubal Cabrera Punches Carlos Castro to Set Off Massive Brawl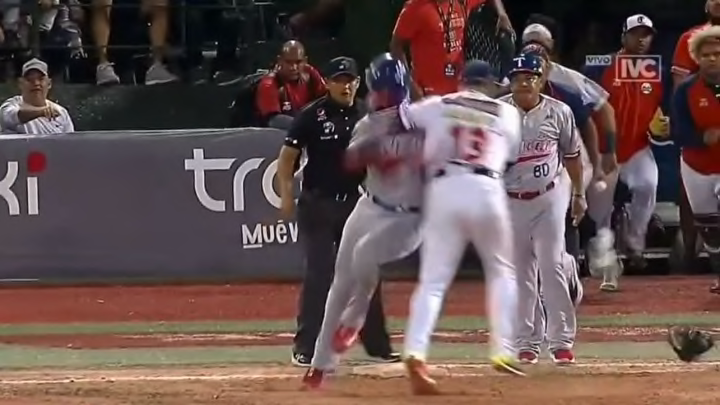 Asdrubal Cabrera played 15 MLB seasons, was a two-time All-Star and won a World Series, but he may have just had the most notable moment of his career. On Saturday night in the Venezuelan Professional Baseball League, Cabrera leveled an opponent with a punch/clothesline to set off a huge brawl.
It all started when Tiburones de La Guaira's Carlos Castro blasted his third home run of the night. Castro celebrated that bomb with an emphatic bat flip and jawed a little bit with his opponents, Caribes de Anzoategui. Cabrera wasn't having it. He ran over and lit up Castro.
Check this out:
First off, Asdrubal Cabrera can throw a punch. He didn't even hit the guy flush and still put him down. Second, yeah you can't do that. Cabrera should be banned for his actions. Maybe for life. That was absolutely uncalled for and out of nowhere.
Cabrera last played in MLB in 2021 with the Cincinnati Reds. The 37-year-old is currently a free agent. He's probably going to stay that way.