Arizona, Arizona State Mascots Brawl On Sideline During Rivalry Game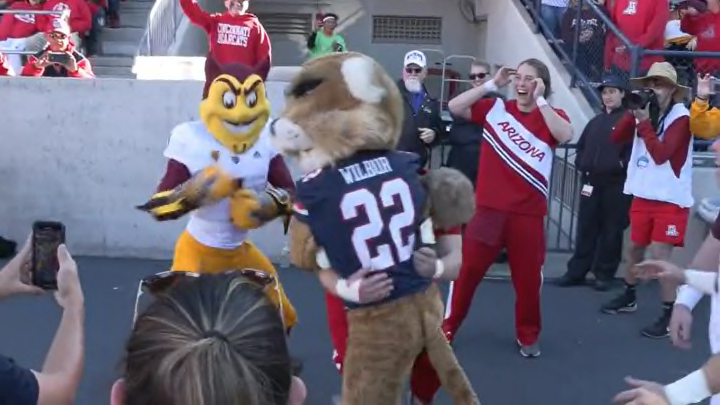 Arizona and Arizona State faced off for Territorial Cup on Friday and things got chippy on and off the field. The Wildcats beat the Sun Devils 38-35, but their mascot took the loss in a fight with Arizona State's.
Wilbur and Sparky got into it on the sidelines in the middle of the game as Arizona State was about to run a play. Sparky landed some haymakers and actually turned Wilbur's big ol' mascot head before they were separated.
Check it out:
Here's another look where you can see Arizona State score a touchdown right after the mascots were pulled apart.
We're not sure if this fight was real or a setup as part of the rivalry game festivities. Either way, some pretty serious punches were landed. Gotta love a college football rivalry game.