Argentina World Cup Parade Gets Wild, Players Evacuated in Helicopters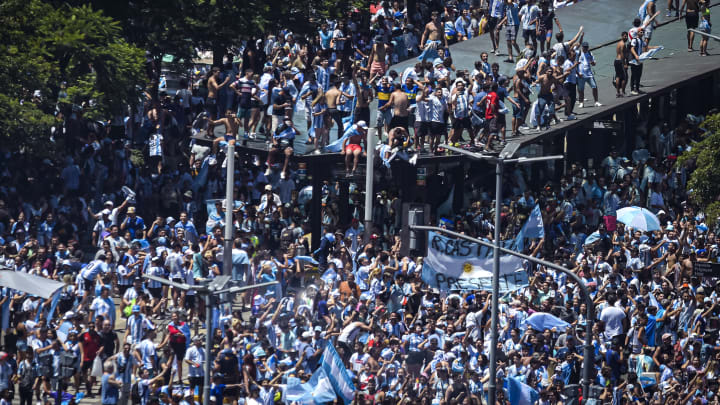 FIFA World Cup Qatar 2022 Winners Victory Parade / Marcelo Endelli/GettyImages
Argentina celebrated the country's victory at the 2022 World Cup on Tuesday and boy did it get wild. After it was deemed a national holiday, an estimated 4 million Argentines hit the streets of Buenos Aires to fete the returning team during its victory parade. Things quickly devolved into chaos and the players had to be evacuated by helicopter.
Here are some looks at the crazy scenes during the parade:
This video is flat-out scary.
Here come the helicopters.
From what it sounds like, some structures fans were climbing collapsed, people were attempting (and succeeding) to jump onto the bus carrying the team through the city and it essentially devolved from there.
Here's hoping everyone winds up OK after the chaos.