Anonymous NFL Draft Scouts Thought Aaron Rodgers Was Just a System Quarterback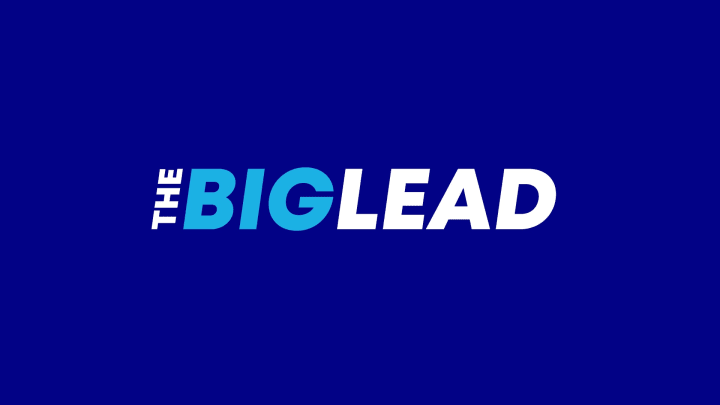 Aaron Rodgers, as you remember and have been told countless times, was passed over for Alex Smith for the first overall pick in the 2005 NFL Draft and slipped all the way to the Packers at no. 24. Rodgers had the apparent misfortune of playing at Cal under Jeff Tedford in a system that had seen Kyle Boller, Joey Harrington, Akili Smith, and David Carr flourish in college and flail in the pros. The prevailing opinion amongst anonymous NFL scouts quoted by the Milwaukee Journal-Sentinel's Bob McGinn at the time was that Rodgers was also of this mold. A sampling:
AFC scout: "He's a system quarterback. 3-, 5-, 7-step guy. Can't create on his own. Panics under pressure. Gets flustered easy. I don't think there's a quarterback in the draft worthy of a first-round pick. I'm dead serious. None of them are worth it."
AFC scout: "I don't like him. He's a clone of Harrington and Boller. They all throw the same way. What have those guys done? Nothing. If you take him in the second round, fine. Heady guy. They do a marvelous job of coaching quarterbacks there. I don't think he's as good as the top quarterbacks coming out last year."
Of the nine anonymous scouts quoted in the piece, six said or implied that Rodgers was a system quarterback, another said Alex Smith was a better athlete, and a different one said that "there are some things that are just ordinary about him." These quotes are all ones to keep in mind as NFL Draft Smear Season begins in the next couple months. If these scouts and team architects are so clairvoyant, how do Chris Borland and Russell Wilson get passed over twice by each team? Are these some of the same ones that were dismissing Michael Sam?
Nevertheless, there's more nuance to the story. Rodgers famously harnesses a chip on his shoulder, and there's no way to measure to what extent his draft slide, quotes like these, and an initially hostile reaction from the Favre Truther sect of Packers fans (which was a lot bigger than people remember), and Skip Bayless impacted his development into a quarterback so good that he can sometimes seem unfair.
There's also Mike McCarthy's system (there we go with that word again), which gets overlooked by a lot of fans and media members because the coach messes up challenges or the clock on occasion. McCarthy's play-calling sure does seem to optimize Rodgers' execution, though. In Donald Driver, Greg Jennings, Jordy Nelson, and Randall Cobb, there's never been a time where Rodgers didn't have at least two formidable weapons. Eddie Lacy, as we saw last Sunday in Minnesota, has been shouldering some of the burden as well since the beginning of last season.
All of this is to repeat that it's dumb that we continue to pay any credence to the agenda-ed quotes that come out around the Draft, pretending like these players' fortunes will be determined in a vacuum that doesn't include coaches, teammates, and everything else in the universe that are out of their control. It sure would be nice to know the names of these men that whiffed so badly on these Rodgers takes and hold them accountable for it.