Florida Representative Reads 'Anita Dick' and 'Holden Hiscock' Into Record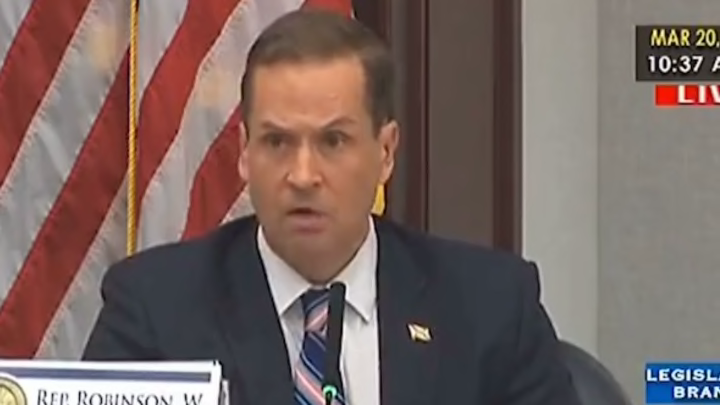 This clip from earlier this week is from the Florida House Civil Justice Subcommittee where Rep. Will Robinson Jr. read a list of names into the record and someone slipped Anita Dick and Holden Hiscock in there. What can you say? The classics are the classics for a reason.
In the moment, Robinson clearly figured something was wrong with the names, but didn't let it stop the proceedings. Also to his credit, he did not turn it into a thing and even joked about it on Twitter.
Sometimes you just get got by a master prankster. Shaking your head and moving on with your day is probably the best way to deal with it.