Angels Fan Has Perfected the Art of Eating Cotton Candy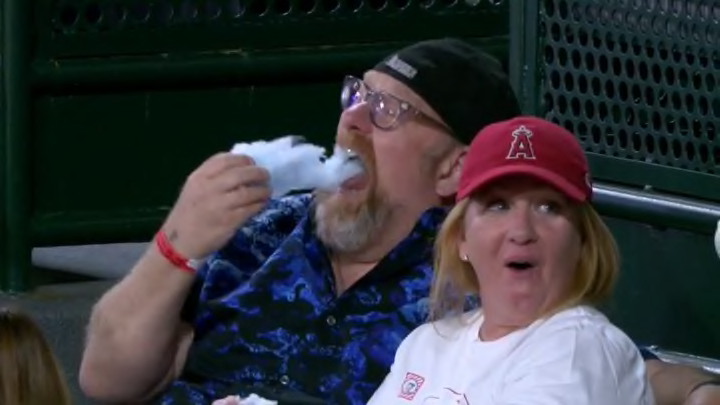 The Los Angeles Angels beat the Houston Astros 6-4 Monday night. Shohei Ohtani had two hits and two RBIs, while Patrick Sandoval threw 6.1 innings to earn the win. But none of that matters, because a man in the stands at The Big A has officially perfected cotton candy eating. This is a game-changer, folks.
Behold:
That's just showing off, my friend.
The way he takes that huge hunk of candy floss, slides a huge hunk into his mouth, then just keeps going. Then the twist -- the beautiful innovation of the twist method to get it all in there. The man is brilliant. And he does this all without his wife even seeing a second of it. By the time she looked back it was all gone. The fact that she wasn't absolutely floored means she's seen this movie before.
MLB fan of the day right there.