Angel Hernandez Ejects Bryce Harper After Absolutely Awful Call
Just brutal.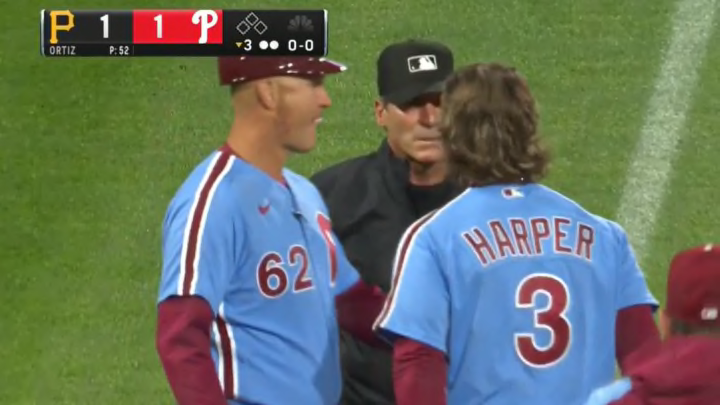 Angel Hernandez is the worst umpire Major League Baseball has to offer, and he continues to prove it over and over again. On Thursday night, that happened again, this time with an impossibly bad call. Hernandez rung Bryce Harper up on a check swing call, then ejected the Philadelphia Phillies superstar when he rightly expressed his displeasure.
The call came in the bottom of the third inning, as Harper was up with one out in a 1-1 game. On a 3-2 pitch, the lefty appeared to hold up his swing on a low slider from Pittsburgh Pirates righty Luis Ortiz. Hernandez, who was the third base umpire, thought otherwise.
Check this out:
You will not see a worse check swing call this season ... or maybe ever. Harper wasn't even close to going around and Hernandez called him out.
The problem here isn't just that it's a bad call, it's the fact that there will be absolutely no accountability for an umpire who continues to ruin MLB games.