Amazon's 'Thursday Night Football' Crew Won't Reinvent NFL Broadcasting Wheel, But They Will Tweak It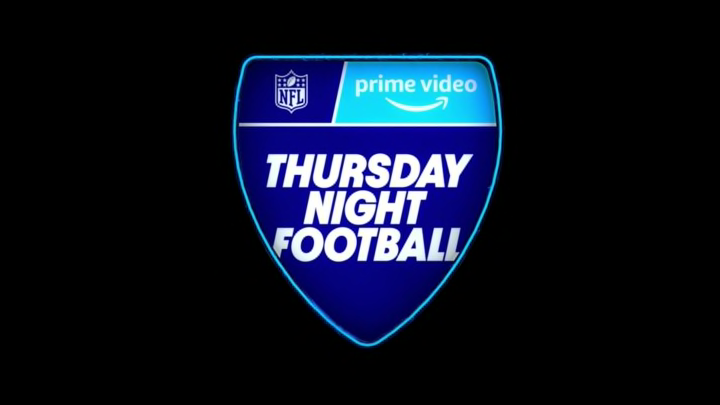 Courtesy of Amazon /
Amazon will broadcast its first regular-season game as an exclusive NFL rightsholding network on September 15. It is a rare moment for everyone involved. NFL rights rarely change hands and new companies almost never enter the arena. But for the first time in a long time, this football season will bring an entirely new broadcast to viewers.
It won't be too new, of course. There will be football shown on-screen. Al Michaels and Kirk Herbstreit, tapped to be the first Amazon broadcasting booth, are familiar faces and voices. Producer Fred Gaudelli spent years bringing the comforting Sunday Night Football production to our screens. But Amazon has a unique chance to make its mark. The Amazon crew has been working on what is effectively a blank canvas. That's quite rare in the broadcasting industry. On top of it all, the games will be broadcast on a streaming service, which offers its own set of challenges and advantages.
Al Michaels spoke to The Big Lead on a conference call Tuesday about the opportunity in front of himself and the rest of the team. He reiterated that it will be a football broadcast above all else, but acknowledged the chance to introduce new twists.
"No. 1, we're excited. It's different. As I said before, we look at ourselves as pioneers. But then again, we all have experience, we all understand how the business works, how a television production is put on," Michaels said. "But it's not about reinventing the wheel. Every year, people have [asked] on calls like this, 'What are you guys going to do that's different?' And I always thought the better question is, 'What are you guys going to do that makes it better?'

"You don't reinvent the wheel. You tweak it. You add certain things, you add elements as the season goes on."
This echoes the attitude of Gaudelli when answering questions about the Amazon broadcast he's responsible for putting together. It will, at its core, be a football broadcast and there's no reason to change anything dramatically. But Amazon plans to add the little things that can enhance viewing experiences, primarily through the sort of technology available only to a streaming platform.
Above all, the team sounds extremely confident heading into its first season together. Michaels and others said there will be bumps in the road, but are positive it's going to go well once the regular season begins.
"We all have a pretty good body of work behind us," Michaels said. "We're going to have some stumbles along the way, but in short order by a few games into the season you're going to see a show that rivals any football telecast that I can ever think of."