Alshon Jeffery isn't Pumping Gas, Someone Should Notify Lane Kiffin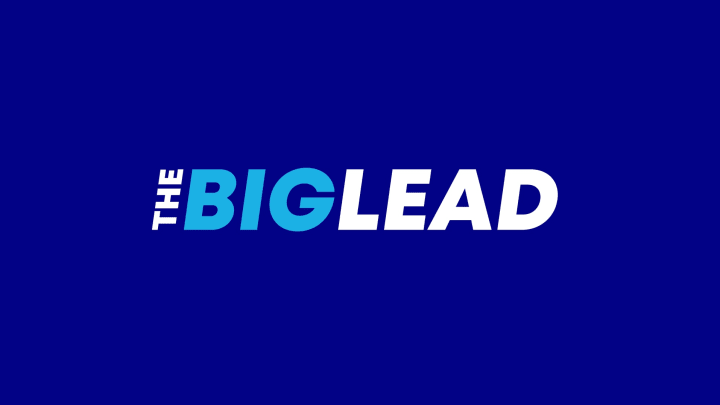 Alshon Jeffery, the seventh wide receiver taken in the 2012 NFL draft, had a relatively quiet rookie year – 367 yards, three touchdowns – but he's exploded this season as perhaps the best No. 2 receiver in the league. Playing second fiddle to Brandon Marshall, the 6-foot-3 Jeffery ranks in the Top 10 in the league in receptions (7th), yards (5th) and yards-per-catch (7th).
So this seems like an ideal time to remind unemployed football coach Lane Kiffin that no, Alshon Jeffery is not pumping gas. This is from an excellent story in 2009, when Kiffin was trying to recruit Jeffery to attend Tennessee:
"Kiffin was equally dogged. But when it was obvious that Jeffery wasn't going to Tennessee, Kiffin took off the gloves. According to Jeffrey and Wilson, Kiffin told Jeffery that if he chose the Gamecocks, he would end up pumping gas for the rest of his life like all the other players from that state who had gone to South Carolina. Jeffery was doing his best to stay awake at that point, but that comment from Kiffin woke him up. He clearly hasn't forgotten it, either."
Jeffery picked South Carolina, and had a strong career with the Gamecocks.
Jeffery's emergence in Chicago has made life easy for 34-year old backup QB Josh McCown, who has had no problems replacing injured Jay Cutler. McCown, a vagabond for 11 years in the league, is having his best season as a pro – 68 percent completions, 13 touchdowns, one interception – and the Bears are still in the playoff hunt in the NFC. The Bears have a surfeit of weapons – Forte, Marshall, Bennett, and now Jeffery – and nobody doubts that new coach Mark Trestman knows offense. The problem? The banged-up defense can't stop anyone – guess they miss Lovie Smith – and that'll probably be why Chicago isn't in the postseason. Having lost the tiebreaker to Detroit, it needs to win the division outright.
Back to Jeffery, who did this last week vs. Minnesota:
And then topped it last night against Dallas:
Look away, Jets fans: New York traded up in the 2012 draft to take always-injured Stephen Hill … two spots ahead of Jeffery. Are we to assume Lane Kiffin spread the Alshon-is-fat rumors near the draft?