All-Knowing David Helman Has Faith in Dak Prescott, Is Right Again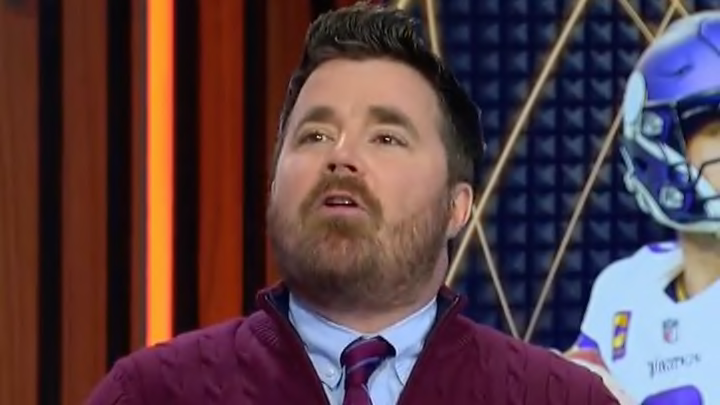 With the NFL postseason rapidly approaching, it is of paramount importance to rank all the quarterbacks who might be appearing based on different metrics. If ever there was content made for the week between Christmas and New Year's, this is it. Speak's angle yesterday was sussing out who the panel trusted most on the NFC side of the bracket not named Tom Brady.
And you know if David Helman was weighing in on something, he was going to have a perfectly calm and perfectly correct take.
Dak Prescott.
As Helman says, words matter. When you're talking about trust, there are plenty of red flags to go around. Jalen Hurts has an unpredictable injury. Kirk Cousins is, a bit unfairly, trying to shed the baggage of rarely being ready for primetime. Brock Purdy has only played a few games. Daniel Jones scares exactly zero defensive coordinators and Carson Wentz doesn't exactly get the heart racing.
A reasonable person could say they trusted Cousins more (and I might). A reasonable person might point out no one has been better than Hurts when healthy and be proven correct if he enters the postseason at 100 percent. But with Dak, we know exactly what we're getting even if it leaves a bit to be desired. He has won and lost playoff games, has a high floor and won't completely melt under the pressure.
It's been pretty wild to see the narrative around Prescott turn so negative. He wouldn't be treated the same if he played for someone else but because it's for the Dallas Cowboys, conflict must create ratings.
I'll make my own prediction: this take is going to age like fine wine as America's Team sneaks into the NFC Championship Game.