Alex Rodriguez, Possibly Nude, Wrote 'Book' on a Piece of Paper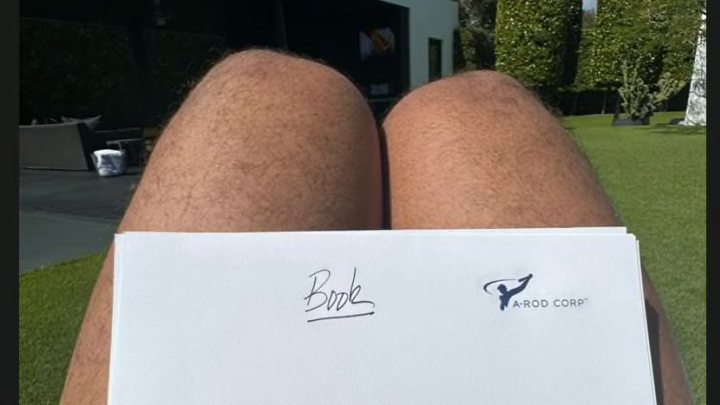 Sunday was a big day for sports fans. You had the NBA All-Star Game, a few XFL games, a full slate of NHL and Alex Rodriguez decided to write a book. Basically, all four major sports had something going on. A-Rod was probably the only person who wasn't wearing pants though.
It's hard to tell because of the shadows, but it sure doesn't look like A-Rod was wearing pants when he posted this picture of a piece of paper where he had written the word "book." He explained the motivation behind the picture by writing, "Decided to start writing my book on lessons learned in business & baseball" Obviously, he had not gotten far into the book writing process at the time where he took the picture.
A-Rod certainly made a lot of choices before posting this Instagram story, whether he knows it or not. And in the many hours since he posted this, there have been no updates so it is unclear whether he started with the business or the baseball.