Video of Tornadoes in Alabama Are Frightening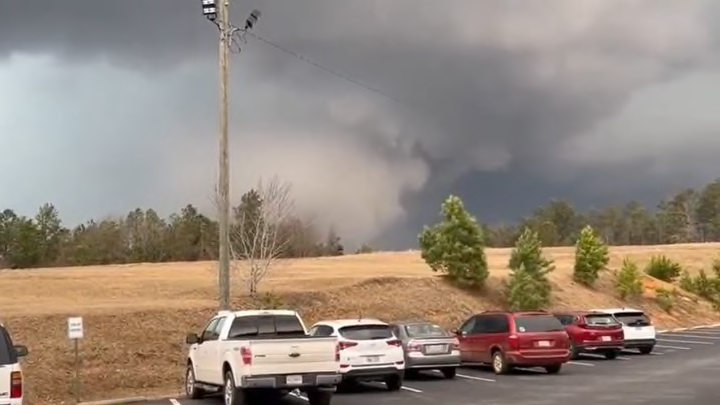 On Thursday, severe weather ripped through the South. Alabama was hit particularly hard by a string of tornadoes that did serious damage. More than 30 tornadoes were reported across Alabama, Kentucky and Georgia throughout the day, with Alabama suffering the most damage and multiple fatalities. Footage of the storms was incredibly scary.
What follows are photos and videos from various tornadoes across Alabama, including one that hit the city of Selma hard.
That is a lot of tornadoes and they all look horrifying. Here's hoping injuries and fatalities are kept to a minimum as the area digs out from under the destruction. And that the people impacted get a break from the weather soon.