Adam Schefter Has Been Working on the Dez Bryant Video Rumor Since September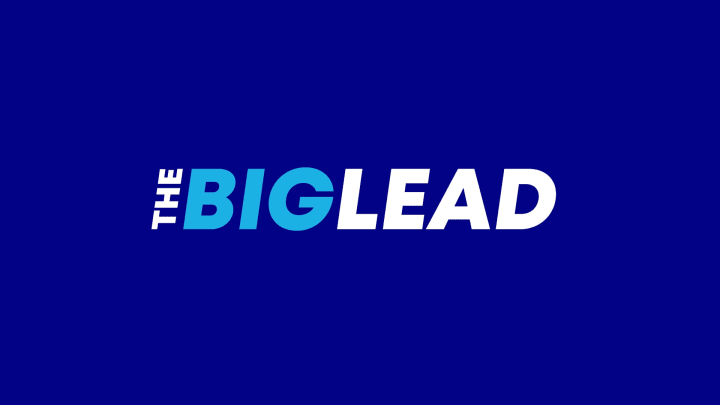 Dez Bryant and a supposed video that has yet to emerge – likely because it is stored in Al Capone's vault – has been the biggest "not-yet-a-story" story of the week in the NFL. It all began on Friday, when Pro Football Talk's Mike Florio went on the 105.3 the Fan.
Florio talked about it today on his radio show. It came up when the hosts brought up a rumor they were hearing about the Cowboys being concerned about something with Dez Bryant. "I had no intention of talking about it," Florio said, "sometimes you get into a conversation and you say things you otherwise wouldn't say. Sometimes people think the words just disappear into the ether and they're gone." Florio said that he realized, "oh boy, now it's time to start scraping stuff off my shoes."
Florio stated that he doesn't know if a tape does or does not exist, only that there is a lot of chatter about a potential tape. Multiple outlets are reportedly hunting down the rumored tape. On that point, Florio said that bizarre Ian Rapoport report from last season, on several things involving Dez Bryant's address, was the end product of an unsuccessful search for the tape.
Rapoport wasn't the only one searching. Adam Schefter was separately on the Carmen & Jurko Show and Dez Bryant came up.
Schefter said that he knew what was on the video, but then later said that he too had not seen the actual video. Some other excerpts from the above audio from that interview:
Schefter: "I'll say this, I've been working on this since September."
Q: Is it criminal?
Schefter: "Like I said, I've been working on it since September, there's a lot involved."
Q: Is this going to come out?
Schefter: "Don't know, don't know yet."
. . .
Schefter: "It's taken up a lot of my time this season, I'll say that."
. . .
Schefter: "Well, listen, whatever we've been working on is not ready, and maybe never will be, who knows? You've got to be very careful on these things. So people can talk about videos, they can talk about this, they can talk about that, the fact of the matter is, it doesn't mean anything, and it's really not fair to him right now, until you have all your facts in line. Which we've spent a long time trying to do."
So here, once again, are the dangerous aspects of radio. It feels ephemeral. It's still "publication." Something that wasn't worthy of publication, because you've got to be very careful on these things, is now out there as, well, something. And it sounds like reporters, including ESPN's Schefter, have been digging for awhile. None has come forward claiming to actually having seen a video. Maybe it never will come out, except, well, "it" already has. We just don't know what "it" is.
Related: Dez Bryant Was Not Arrested This Morning, Despite What Omar Kelly Said