Latest Aaron Rodgers Injury Update: He Can Drop Back to Pass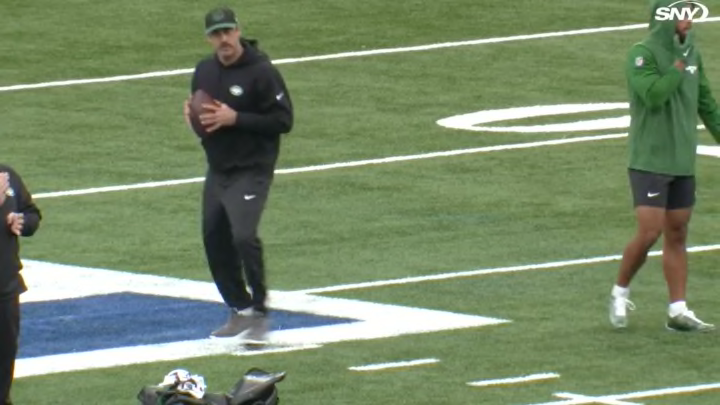 Aaron Rodgers /
Aaron Rodgers has somehow managed to convince the masses that there is, in fact, hope that he will return to playing professional football mere months after he tore his Achilles at 38-years old. It's tough to blame New York Jets fans for blindly believing that it's possible given all they've been through but the appropriate, healthy skepticism on the matter appears to have disappeared entirely from the larger conversation. Which is why we now get widely-circulated videos every Sunday of Rodgers making incremental progress in his recovery.
Here is the latest in that series-- Rodgers doing some three-step dropbacks ahead of the Jets' matchup with the New York Giants today.
It is honestly hard to say how impressive this is because I don't think we've ever gotten such coverage of a player with this injury. Whenever an athlete, even a quarterback as famous as Aaron Rodgers, tears their ACL or Achilles or whatever they disappear into rehab sessions until the following season. Nobody has ever attempted to work through their recovery in such a public manner. Or at least they haven't done so in a way where everybody follows it closely.
Is this mobility from Rodgers anything more than simply being on track? Who knows. But next week everyone will flip out when he progresses to five-step dropbacks, and we hope you are ready.