Latest NFL Leads
49ers Fans Take Over SoFi Stadium For NFC Championship Game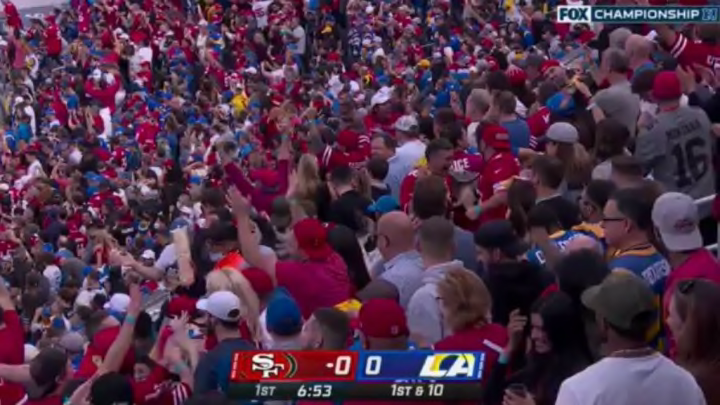 San Francisco 49ers fans pack SoFi Stadium for the NFC Championship Game /
The Los Angeles Rams did whatever they could to keep San Francisco 49ers fans out of SoFi Stadium for the NFC Championship Game. Their plans completely failed.
Niners fans absolutely packed SoFi on Sunday, and based on a lot of photos from the game, looked to be more prominent than Rams fans in the building. It is pretty stunning.
There's no way to know the actual split of fans inside the stadium, but 49ers fans clearly showed up in force. This has happened often since the NFL made the puzzling decision to shove two teams in Los Angeles after a 21-year absence from the market.
The Rams certainly have more fans than than the Chargers, but both franchises have dealt with opposing teams taking over their home stadiums.