49ers Fans Brawled in the Stands During Giants Game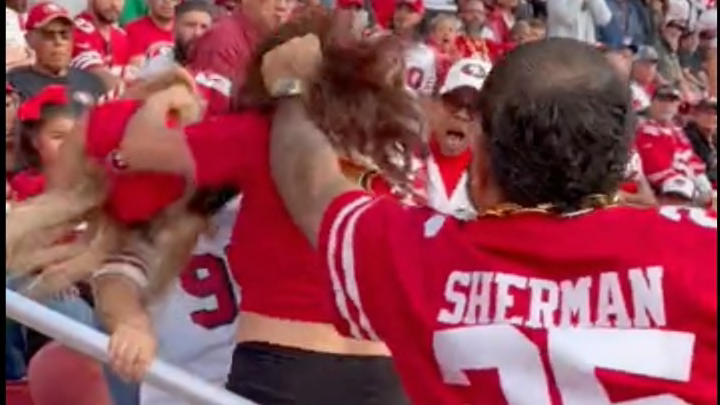 The San Francisco 49ers and New York Giants played on Thursday Night Football in Week 3. It was the 49ers' first home game of the season after they won their first two on the road. The fans were exited to see their team and of course there was a violet fan fight in the stands at Levi's Stadium.
The main character in this video is the guy in the gold chain and Richard Sherman jersey. He grabs a woman by the hair and tries to pull her down. Then he takes some swings at another guy and maybe even throws a punch at the woman.
It's amazing that people continue to get into fights like this. A Patriots fan who was involved in a fight died last week. NFL fans will always get into fights and that will never stop. It is terrifying and has to be a deterrent for people. Watching on television is so much cheaper and safer.
People do love going to games though.