'30 Teams in 30 Days' 2015-2016 NBA Season Preview: #8 Oklahoma City Thunder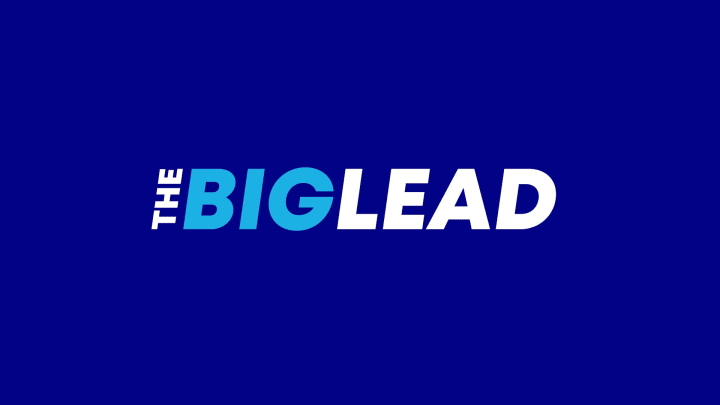 Odds to win the 2015-2016 NBA Championship: 9:1
2014-2015 Record: 45-37 (No Playoffs)
2015 Draft Results:
Key Offseason Additions: N/A
Key Offseason Losses: Perry Jones III
Projected Starting Lineup:
Player Salaries:
The Good: Do I need to type anything more than…
The Bestbrook of all Westbrooks: RUSSELL.
Russell Westbrook had a season for the ages and cemented himself as one of, if not the best player(s) in the NBA. When Kevin Durant went down for the year after re-injuring his broken foot, Russ exploded into an atmosphere we've never seen in the history of the association.
Career and league-high 11 … ELEVEN triple-doubles (2nd place: 4, James Harden. The only other players in NBA history to finish the season with double-digit triple-doubles: Grant Hill, Jason Kidd, Larry Bird,Magic Johnson).
Career and league-high 28.1 Points Per Game.
Career high points in one game, broken three times: 45, 48, 49
Career high assists per game: 8.5
Career high rebounds per game: 7.3
Career high steals per game: 2.1
His first triple-double of the season (15 PTS/17 REB/17 AST) only the fifth time in NBA history that a player recorded a 15-15-15 stat line.
NBA high points in an All-Star game half: 27.
All-Star Game MVP
1 broken face
During the month of March, Russell AVERAGED 31.2 PTS/10.3 AST/9.1 REB … the highest combined averages for a single month of at least 10 games since Oscar Robertson.
On March 4th, 2015: Russell Westbrook recorded 49 points, 16 rebounds, and 10 assists vs. the Philadelphia 76ers – not only tying him with Larry Bird for the most points scored in a triple-double stat line ever, he became the first player since some guy named Michael Jordan to record four consecutive triple-doubles. Also, he became the first player since 1989 (Michael Jordan) to record back-to–back triple-doubles with at least 40 points scored.
The single greatest regular season individual performance i've been alive for…
A simply unfathomable season for the most dynamic basketball player on Earth.
The Bad: For as good as Russ was the entire 2014-2015 season, the rest of the team was equally as bad. Hampered by injuries to the roster's best players, the Thunder were forced to dig deep into their bench for production – and it simply never came. While there are certainly many to blame for this team inexplicably missing the playoffs, my finger point of shame.
is pointed directly at Enes Kanter – who was acquired in the middle of the season to fortify the interior … on both ends of the court … alongside Serge Ibaka.
He failed. This team's defense was absolutely atrocious, ranking 24th in the league in opponent points per game: 101.8, and 16th in defensive rating: 105.5. Overall, Kanter performed well – posting an average box score (+/-) of +1.2 … however, his defensive box score (+/-) was -1.7. Of Kanter's total 3.7 win shares, only 0.8 were contributed because of his defense.
When Ibaka and Enes joined forces in the front court following the trade with the Jazz, the defense got worse – allowing 109.2 points per 100 possessions, only 0.4 better than the worst defensive rating in the entire league: The Minnesota Timberwolves (109.6).
Don't get me wrong, Enes is a very talented offensive player – as we saw by his consecutive 30-16/24-17/21-17 performances in April .. however, if the Thunder have plans of going anywhere in the playoffs: they need to address the systematic problems with their interior defense, and fast…
The Ugly: The dark cloud that is Kevin Durant's expiring contract. Whether Durant, OKC fans, or NBA fans in general want to admit or not – the entire 2015-2016 season is going to be haunted by the possibility of Kevin leaving Oklahoma City during the Summer of 2016. He's been linked to his hometown Wizards, the Lakers, the Knicks, and every major market with cap space under the sun. Will it affect his performance? Will the OKC fans turn on Durant if he doesn't sign an extension? Would the Thunder DARE trade Durant at the deadline if they don't think they're going to be able to re-sign him? Would Durant DARE pull a Carmelo Anthony and say: "You better trade me to _____ now or I'm just going to sign there in July…"? We don't know the answer to any of these, and because of that – it's going to be the main topic of conversation all year, regardless of how well or poorly he plays. Batten down the hatches, OKC residents, because this could be the most torturous 9 months of your tenure as NBA fans.
Are we sure Kevin Durant is going to come back from that foot injury this year and be Kevin Durant? Gun-to-my-head: I'm saying no. It should be noted that I have absolutely no medical expertise whatsoever and no nothing about Kevin's rehab progress; however, I did watch Durant play before he broke his foot and I did watch Durant play after he came back (too soon).
Then: he severely sprained his ankle…
and came back after missing only six games to drop 44 points/10 rebounds/7 assists on the Suns' heads.
Some thought Brooks was playing him too many minutes, others said: he looks fine – let him play. Regardless of who was right and who was wrong, Durant was noticeably favoring his foot during these games. On March 27th, everyone's fears that his chronic foot injury had not healed properly were confirmed when General Manager Sam Presti announced that the troubled foot would require yet another surgery +  he'd miss the remainder of the season.
While I don't think this hypothesis is as extreme as Paul George's situation, what I saw from Durant between February and the end of March suggested to me that this injury is as much mental as it is physical. No matter how well he played, the way he ran … the way he rebounded … the way he shot off of it … the way he protected it … you just got the feeling watching his games like he was always thinking about that damn foot – and then, boom: surgery required. Thus, I think Kevin Durant is damaged goods. I really do. And I really, really hope I'm wrong – because the fate of the Thunder franchise for the next decade relies on his health and durability.
2015-2016 Season Projection:
Fan Mindset, as told by Hollywood:
Baseless God Wob's 3 Divine Questions:
How does new Head Coach Billy Donovan plan on fixing the defense?
Does Kevin Durant need to be on the NBA equivalent of an "Innings Limit" this year in re: to minutes?
After the season he had, is Russell Westbrook OK with being Plan B again? Or is it Durant that needs to pass the torch?
OTHER NBA SEASON PREVIEWS/PRESEASON RANKINGS: