2018 NFL Mock Draft: Sam Darnold 1st, Followed by Two More QBs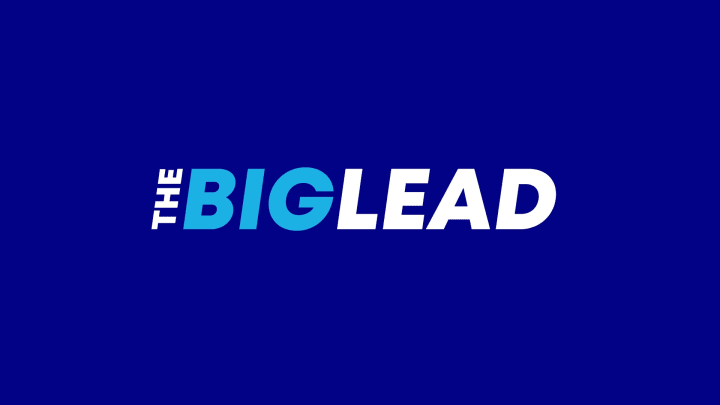 A 2018 NFL Mock Draft so soon? Yes. We do it every year. Last year this was our day-after mock draft; 11 of those players ended up going in the 2017 1st round. The 2018 order is how I think the season will shake out. Yes, I have the Colts, Bucs and Titans in the playoffs.
1. New York Jets: Sam Darnold, QB, USC. Finally, the tanking is complete. The Jets land the franchise QB they've lacked since … geez, forever. Darnold will take USC to the Playoff, and maybe win the whole thing. The Jets will win two or three games.
2. Cleveland: Josh Rosen, QB, UCLA. Coming off shoulder surgery. It'd be nice to see his completion percentage in the 65-70 range. It's not a financial risk to take Rosen a year after drafting Deshone Kizer in the 2nd round. I actually like what the Browns did in the draft.
3. LA Rams: Josh Allen, QB, Wyoming. Too soon to end the Jared Goff experiment? Allen was 6-foot-3 and 180 pounds in high school so he went the community college route. Now he's 6-foot-5, 220 pounds, with a cannon for an arm and he … wait for it … comes from a Pro Style system.
4. Cincinnati: Sam Hubbard, DE, Ohio State. He's not Joey Bosa 2.0 but he is 6-foot-5, 270-pounds. Hubbard's two-season totals: 16 TFL, 9.5 sacks. I know it's impossible to think of a team with AJ Green on it only winning 5-6 games, but the defense just isn't very good and how much will WR John Ross contribute as a rookie?
5. Chicago: Christian Wilkins, DT, Clemson. They get the stud in the trenches John Fox wishes they had drafted over the weekend. I'll be a major surprise if Fox is coaching this team in 2018. My guess is Glennon exceeds expectations and Trubisky barely plays, but the roster feels like 5-6 wins regardless. Clemson freshman Dexter Lawrence got all the publicity last year, but Wilkins is a space-eating 6-foot-4, 310-pounds.
6. Buffalo: Mike McGlinchey, OT, Notre Dame. It feels like one more year will be needed to clean out all of Rex Ryan's bad habits. Don't love the 3-headed QB (four if you count 5th round pick Nate Peterman). Like coach Sean McDermott long-term, though.
7. San Francisco: Saquon Barkley, RB, Penn State. The running back trend continues. Barkley is 5-foot-11, 220-pounds, and those are Le'Veon Bell dimensions. Barkley went for 18 TDs and 1,496 yards last year. Shake, vision, speed … stud. The guess here is the 49ers land Kirk Cousins from the Redskins, or they shock the world and make a run at Jimmy Garoppolo.
8. Minnesota: Martinas Rankin, OT, Mississippi State. Liked what they did with Dalvin Cook in the draft, and other needs (DT, LB) were met. I just don't think the line will get it done. Also, here's hoping Teddy Bridgewater returns, or a QB could be in play next draft.
9. Jacksonville: Vita Vea, DT, Washington. Had a very nice draft and the defense should be Top 5 this year, but this projection has more to do with Blake Bortles than anything. It's difficult to go from 3 wins to .500. Baby steps. Can you imagine Vea (6-foot-5, 330) next to Malik Jackson?
10. Denver: Malik Jefferson, LB, Texas. Former 5-star recruit has had a very good start to his career at Texas, and is likely to be on preseason All-American lists. The Broncos haven't drafted a LB in the first four rounds since 2011.