2015 NFL Mock Draft: One Year Before it Happens with Quarterbacks at the Top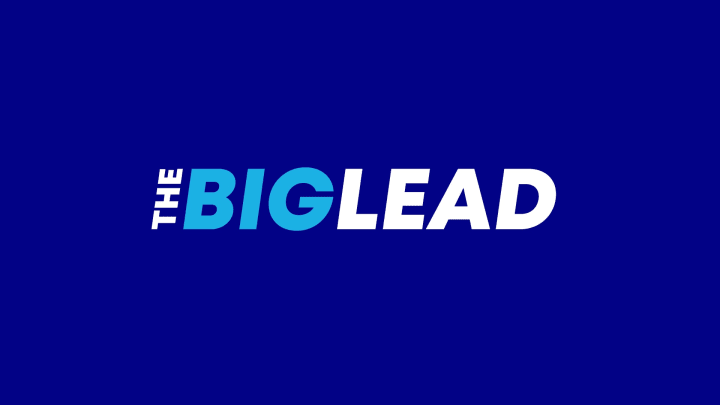 A 2015 NFL Mock draft two days after the 2014 draft is complete? Yes. We do this every year. Click the above Cinesport video to watch me talk about it. Last year's way-too-early 2014 mock draft hit on nine of 32 first rounds picks. As is always the case, QBs start high and then fade as the season progresses. My guess at the four big takeaways from below's mock draft: 1) The Jets are not making the playoffs! 2) The 49ers are not missing the playoffs, 3) The Cowboys will not be that bad! 4) Where's TJ Yeldon?
1. Oakland Raiders – Marcus Mariota, QB, Oregon. If he stayed, would he have been a Top 5 pick in 2014? Derek Carr was only a 2nd round pick, so the Raiders not wedded to him (see Smith, Geno in 2013).
2. Tennessee Titans – Brett Hundley, QB, UCLA. With an improved offensive line, Hundley should have a monster season. Needs to improve his accuracy. Doesn't fit the mold of a Ken Whisenhunt guy, but we'll see more of Hundley in the pocket this year.
3. Jacksonville Jaguars – Leonard Williams, DT, USC. Sophomore monster (6-5, 290) had five sacks and 12.5 TFL and could be 1st team All-American. On paper, the Jaguars are 4-5 win team.
4. Dallas Cowboys – Jameis Winston, QB, Florida State. Feels like the Romo run is near the end and last year was as good as he was going to get. Everyone else in the NFC East improved. Dallas didn't. Dallas will score a lot of points, but its defense will be atrocious. Adios, Jason Garrett.
5. Miami Dolphins – Cameron Erving, OT, Florida State. Surprised he didn't leave school early. Dolphins could be looking QB here if Ryan Tannehill doesn't produce in year three, but I'm not that down on him.
6. Minnesota Vikings – Mario Edwards, DE, Florida State. Modest stats last year – 3.5 sacks, 9.5 TFL – but the defense was loaded and I expect him to be a major breakout star in 2014. At 6-3, 275, he was 3rd-rated recruit in the high school class of 2012. Sidenote: Will this be Adrian Peterson's last year with the Vikings?
7. Carolina Panthers – Amari Cooper, WR, Alabama. Cooper is a major stud – though Kyle Fuller played him real tough in 2013 – but how high he goes will partially depend on 1) How he performs without McCarron and 2) how a Top 10 2014 pick, sub 6-foot-3 WR (Watkins) does. I see a massive correction happening in Carolina after the losses at WR, the OL questions, and with the secondary in tatters. Put me down for Kelvin Benjamin struggling (though he could have red zone success).
8. Cleveland Browns – Dorial Green-Beckham, WR, Eastern Illinois. Story similar to Randy Moss – sick talent, problems off the field. It's a reach now to say he'll be a 1st rounder given his recent issues. But at 6-6, 225, great hands … stay out of trouble for 11 months and he'll be highly coveted. Yes, I had Cleveland in the playoffs for a few hours until the Josh Gordon suspension. And no, of course a WR isn't worth 4-5 wins.
9. Atlanta Falcons – Benardrick McKinney, OLB, Mississippi St. Physical freak (6-4, 235) might be the best LB in the SEC in 2014. Passed on the draft and has two years left but it'll be a stunner if he stays both years.
10. Houston Texans – Bryce Petty, QB, Baylor. I've got Petty as the best QB in the senior class, but Sean Mannion of Oregon State is a close 2nd. Looking for a sleeper QB to be like Blake Bortles or Derek Carr? Check out pick 23.
11. Cleveland Browns (via Buffalo) – Noah Spence, DE, Ohio State – Borderline dominant during his sophomore year (14.5 TFL, eight sacks). Put up NFL Combine stats in high school. The defensive line group could be crazy stacked in 2015 and we haven't even gotten to the guy everyone loves (see #16). The Bills have made major moves to the roster and seem poised for a run to the playoffs, but can EJ Manuel pull it off in year two?
12. New York Giants – Cedric Ogbuehi, OT, Texas A&M. The Aggies just churn out offensive line studs, it seems. Ogbuehi is 6-5, 300 and will be a 1st team All-American candidate. Yes, I have the Giants missing the playoffs again and drafting in the same spot.
13. Cincinnati Bengals – Shilique Calhoun, DE, Michigan State. Didn't replace Michael Johnson at DE and it'll show. Calhoun (6-4, 257) is extremely athletic and had 14 TFL and 7.5 sacks and was 2nd team All-American. Redshirt sophomore.
14. Pittsburgh Steelers – Andrus Peat, OT, Stanford. At 6-foot-7, 315 pounds, he's a boulder who probably cracks the Top 5 by the end of the season.
15. Tampa Bay Bucs – Ifo Ekpre-Olomu, CB, Oregon. Bucs went all-offense in the 2014 draft and if Josh McCown plays well – I think he will – Tampa is a playoff sleeper in the NFC. They'll need to step things up defensively in the 2015 draft.
16. San Diego Chargers – Randy Gregory, DE, Nebraska. Beast (6-6, 255) had a big sophomore year (16 TFL, 9.5 sacks) and is poised to be an All-American.
17. Detroit Lions –  P.J. Williams, CB, Florida State. The defensive MVP of the BCS Title game is only a rising junior and could stay in school, but going into next season, he sure looks like a potential All-American. Good size (6-foot, 195) and was a highly-touted recruit.
18. Chicago Bears – Trae Waynes, CB, Michigan State. Will he turn into the shutdown corner that Dennard was? Waynes (6-1) started 14 game last year and was honorable mention All Big-10. The Bears are a difficult team to peg in 2014 because on paper, they look like a playoff team, but that division is a rough one.
19. Washington Redskins – La'el Collins, OT, LSU. A house (6-5, 315) who played guard as a sophomore and tackle as a junior will play either position for whichever team takes him in the 1st next year.
20. San Francisco 49ers   – Jaelen Strong, WR, Arizona State. One of the best-kept secrets in the Pac-12, he posted strong numbers last year (75 catches, 1,112 yards) and here's what matters: 6-foot-4 and reportedly ran a 4.46 40 in  high school. Can he do that at the Combine?
21. Baltimore Ravens – Todd Gurley, RB, Georgia. Before you scoff, Gurley (6-1, 230, 4.4 40) is a different kind of beast. Rice's time in Baltimore is just about over. Let's not confuse a weak 2014 RB class with "RBs have zero value early." Also, watch for Trent Richardson to rebound big in Indy this season.
22. St. Louis Rams – Landon Collins, S, Alabama.  Yes, St. Louis is in the playoffs. They can thank the haul from the RGIII trade. If the Rams fail to make the playoffs, you can pencil in a QB in the 1st.
23. Arizona Cardinals – Jacob Coker, QB, Alabama. You're laughing. He's played very little in college, but he's already graduated from FSU. He just transferred to Alabama and should win the starting job. At 6-5, 230, he's a big boy with a cannon.
24. Philadelphia Eagles – Vic Beasley, DE, Clemson. Surprisingly stayed in school after 13-sack season. Also, yes, the Eagles will be back in the playoffs again because Chip Kelly is a damn genius.
25. New York Jets – Trey DePriest, LB, Alabama. He'll be the new defensive star for the Tide. If you  have any doubts, roll the Auburn tape. Yup, Jets ride Vick and the defense to the playoffs. Weak in free agency, monster draft. David Harris is just about done in NY, and DePriest looks like a sideline-to-sideline star.
26. Kansas City Chiefs – Melvin Gordon, RB, Wisconsin. Two running backs in the 1st? Have I lost my mind? If Gordon (6-1, 205) can run a sub 4.5 40, I think he'll have a shot to crack the 1st round.
27. New Orleans Saints – Arik Armstead, DL, Oregon. A 6-foot-7, 300-pound defensive lineman? He played basketball, too, so expect this great athlete to slay the Combine and be a 1st round pick.
28. New England Patriots – Dante Fowler, DE, Florida. The new "Patriots are trading the pick" is "the Patriots are taking someone from Florida."
29. Green Bay Packers – Brandon Scherff, OT, Iowa. That last name, his position and Packers just meshes together beautifully, doesn't it?
30. Indianapolis Colts – Hau'oli Kikaha, DE, Washington. Doesn't have ideal size (6-3, 250), but production is off the charts: 15.5 TFL, 13 sacks, three forced fumbles as a sophomore.
31. Seattle Seahawks – Eric Striker, LB, Oklahoma. Three sacks and three TFL against Alabama in a bowl game and he forced a fumble. What he lacks in size (6-foot, 219 lbs) he makes up for in speed. Can play all over the place. I've got the Seahawks nipping the Packers in the NFC Title game and returning to the Super Bowl. But Peyton Manning wins the title and retires.
32. Denver Broncos – Devonte Fields, DE, TCU. Tremendous freshman year – 10 sacks, 18.5 TFL – when he was the Big 12 Defensive Player of the Year, but was a non-entity last year due to injuries and suspensions. If he grows up and resumes his production on the field, he might crack the Top 15.  Super Bowl rematch is weak, maybe I'll change my mind this summer. But those defensive improvements, good golly.