2014 NFL Draft: How Much Value Should Be Placed on Team Visits? Answer: Very Little.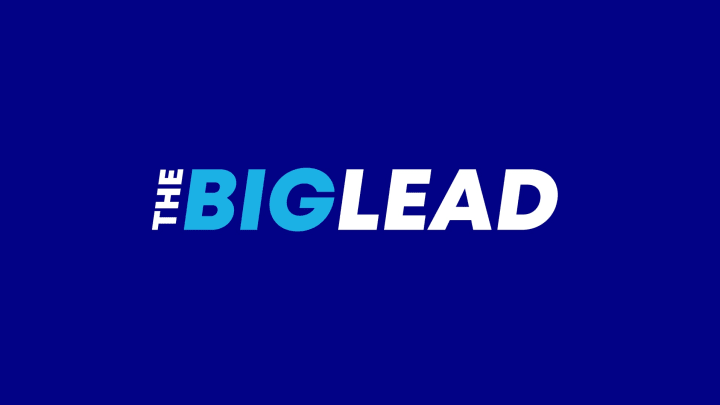 The 2014 NFL Draft is one month away, and besides all the mock drafts floating around on the web, reporters are breathlessly chronicling visits that players are making to teams. Take Brandin Cooks, the diminutive, speedy receiver from Oregon State. Eight months ago, Cook was just a receiver coming off a strong sophomore season in the Pac-12. Then he posted monster numbers – 128 catches, 1,730 yards, 16 touchdowns – in his junior year, ran a blazing 4.3 40-yard dash at the NFL Combine in February, and now he might be a 1st round draft pick.
Cooks has visits lined up with the Seattle Seahawks, New England Patriots, New York Jets and Carolina Panthers. Three of these teams obviously need a receiver. But the Patriots just signed Brandon LaFell and drafted two receivers last year. Hmmmm.
Those four teams draft between 18-32, so many are assuming that's where Cooks might get selected. What can we ascertain from these visits Cook has?
Based on last year, not much.
According to the site Draft Ace, the Patriots had 43 players in for a visit in 2013 leading up to the draft (teams are only permitted 30, so this list likely includes regional players, who don't count against the 30). Guess how many of those 43 the Patriots selected in the 2013 draft?
None.
New England had seven running backs visit and didn't take a ball carrier. They had 10 wide receivers come in for a visit and selected two pass-catchers (Aaron Dobson and Josh Boyce). There could be a dozen reasons this happened. Didn't like anyone they saw up close? Plausible. Smokescreen? Perhaps. Already loved a guy they didn't have visit, but wanted to take a gander at a few others at the position? Sure. Maybe some of the players flubbed their interview for whatever reason, and got crossed off the board? Maybe.
"You absolutely can't miss with that first round pick," a member of an NFC front office told The Big Lead. "The leash on GMs is getting shorter and shorter, and it makes the most sense to spend 10-15 visits on guys who may be there for you in the first round. Blow that 1st and 2nd round pick and it sticks with you. And if you miss 1st round picks in the same year like Brandon Weeden and Trent Richardson – forget it."
If you feel like taking a deep dive into 2013 visits and want to cross-reference them with the actual draft, you could spend a day or two looking for dots to connect.
Try this one. Running back Eddie Lacy only visited – again, per Draft Ace – one team, the St. Louis Rams. (It should be noted that while Draft Ace is the most comprehensive visit-tracking site I could find on the web, it is by no means complete. The NFL Network also has a one-stop Visit-tracking page, but it isn't complete either.) The Packers selected Lacy in the 2nd round, and he had a great rookie campaign. But the Rams did draft a running back – Zac Stacy in the 6th round. The Rams had five RBs in for a visit according to Draft Ace, and nope, Stacy wasn't one of them.
Or this: Jordan Reed, the slightly undersized tight end from Florida (6-foot-2, 236 pounds) who played QB in high school and dabbled at running back with the Gators, took no official visits according to Draft Ace. He was taken in the 3rd round by the Redskins – the team never contacted him once during the draft process – and had a nice rookie season.
And one more, just for fun: Geno Smith. The QB from West Virginia was briefly a Heisman contender in his final year at WVU, and he was so hot at one point there was some discussion he could go 1st overall. Draft guys Mel Kiper and Mike Mayock had Geno Smith going in the Top 10 in their final mock drafts. Smith took visits to many NFL teams, but not the Jets. Instead, the Jets invited QBs Ryan Nassib (remember him?) and Zac Dysert in for visits. The Jets took Geno Smith in the 2nd round. (According to Draft Ace, the Jets had 24 players in for a visit last year. They drafted one two of them – Dee Milliner, a cornerback from Alabama and lineman William Campbell.)
Yes, there were teams in 2013 that actually drafted guys they had in for a visit. The Falcons brought in 20 players for visits in 2013, and drafted four of them (Desmond Trufant in the 1st, Malliciah Goodman and Levine Toilolo in the 4th, and Zeke Motta in the 7th). The Eagles brought 31 players in for a visit – if you look closely at the names, they really wanted to nail their 1st round pick – and took two that visited. Worth noting: The Eagles brought in six linebackers, but didn't draft one.
Confused? You should be. There's no rhyme or reason to the draft – nobody knows anything. Teams have been scouting these players for years, see them at the Senior Bowl and other postseason events, talk to them at the Combine, talk to their agent, their friends, their private QB coach, their high school coach and anyone else relevant. The point here: Don't put too much stock in visits.
I'll leave you with this, because two scouts I spoke with this week found it odd: Allen Robinson, a Penn State wide receiver, was a pretty popular name in early 2014. (For the sake of this discussion, let's define popular as gabbed-about on TV by Mayock, Kiper and McShay, since they're three prominent names. When I write 'nobody knows anything' that does include that trio.) Yet a week ago, Robinson had allegedly fallen out of favor after a mediocre showing at the Combine in February. Interest in Robinson and USC's Marqise Lee seemed to wane, while LSU's Odell Beckham, Indiana's Cody Latimer and the aforementioned Cooks soared.
This week, Robinson vaulted back into the discussion. He slayed his Pro Day. Teams will inevitably be lining up to have him in for a visit. Two scouts cautioned me about this – is it possible that some teams "drove up" the value of other receivers with calculated leaks to throw off the scent that they really liked Robinson?
The draft is four weeks from today.