Why Did Zion Williamson Post That?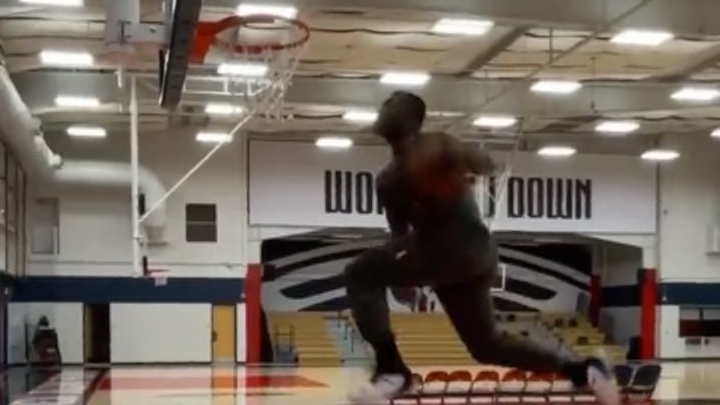 Zion Williamson has benefitted greatly from Kyrie Irving and Ben Simmons gobbling up all the headlines with their inability or unwillingness to play basketball. But make no mistake, things are getting increasingly spicy in New Orleans as uncertainty over the 21-year-old's health and long-term plans as they relate to basketball grows.
A fractured right foot has kept him away from the court this season and a shifting timeline brought him back to the team on March 5 following his own personal rehab. He has yet to be cleared to participate yet and a few weeks have gone by without an update. Williamson himself has been noticeably quiet about his situation in an era where athletes love to make their message public.
All of these factors combine to make it even stranger that the high-flying lefty posted a video of himself throwing down a between-the-legs dunk on Instagram last night.
Why did he do this?
One explanation is that Zion didn't even think about the implications and simply wanted to show a sick slam off to the world. The other, more reasonable explanation is that he wanted to send a message. A message that he's ready for action. A message that he'll be back better than ever.
Perhaps with a team not in New Orleans.
It doesn't seem like a four-second clip of an unguarded dunk would be any type of game-changer but the timing is odd. It's tough to tell if Williamson is playing checkers, chess, or if he's not playing at all.