Even Zion Williamson Shocked by Ferocity of Giannis Dunk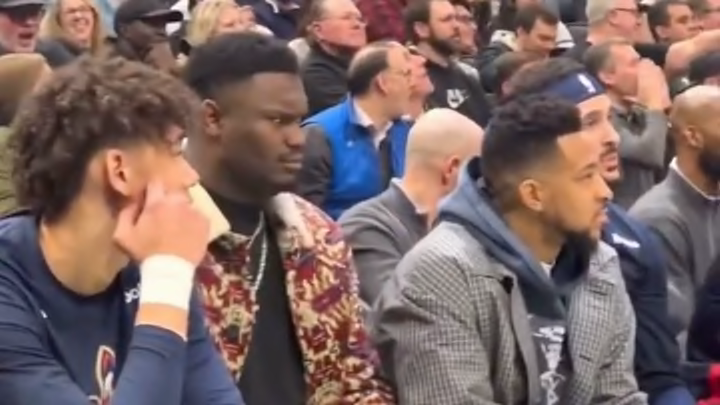 Zion Williamson /
While most of the sports-viewing population was getting mad about the refs in the Chiefs-Eagles game, Giannis Antetokounmpo put on a clinic against the New Orleans Pelicans. The two-time MVP dropped 50 points in 30 minutes in a Milwaukee Bucks victory on Sunday evening, shooting 20 of 26 from the floor. The highlight of a night chock-full with them was probably the Greek Freak rising up to dunk all over Jonas Valančiūnas from a standstill.
That is a rather ridiculous thing to do to a 7-foot center. It was made better by a courtside fan's video of the slam that captured the reaction of Zion Williamson, one of the few guys capable of rivaling Giannis' in-game dunks in terms of physicality and sheer athleticism.
He made the same stank face you probably made the first time you saw the dunk.
Same, Zion. Same.