Latest Espn Leads
Zach Lowe Caught in 4K Betraying Malika Andrews During 'NBA Today'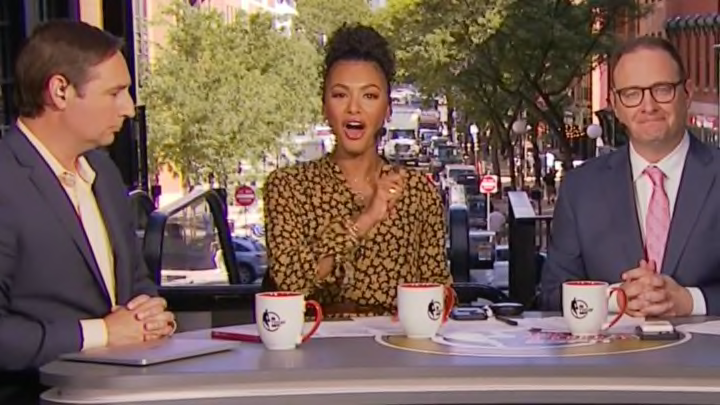 Zach Lowe, Malika Andrews, Adrian Wojnarowski /
The NBA Today crew has been doing tremendous work for ESPN during the NBA Finals and today was no exception as the team was on-set in Boston ahead of Game 3. Then, on Wednesday, something happened that could sow discord amongst the network's top talents.
Host Malika Andrews was waving her pen around to emphasize a point she was making and her pen cap flew off into her coffee mug. A tragic occurrence and an amusing gaffe on live television, but one that was made more controversial upon slow-motion review. Zach Lowe was captured staring at the pen cap as it settled into Andrews' drink before apparently not saying anything about it and just moving on.
Andrews asked Lowe if he couldn't have helped her out, and Lowe simply said he complimented her layup skills shortly after this happened.
Adrian Wojnarowski was curiously silent on the incident. We eagerly await his insider report about how everybody feels.