Young Florida State Fan Hangs Permanent L on Brian Kelly's LSU Debut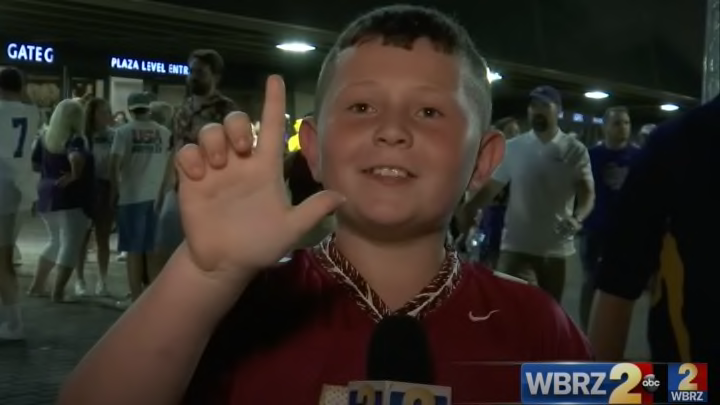 LSU suffered a brutal loss in their season opener on Sunday night. The Tigers made an improbable fourth quarter comeback only to miss the potential game-tying extra point with no time left on the clock. It probably would have been better for the fans if they had just failed to score that last touchdown becasue as we all know, it's the hope that kills you.
After the game Louisiana's WBRZ simply handed the microphone to LSU fans as they left the stadium following the heartbreaker and let them talk about how sad they were. A few fans probably thought they were going to go viral, but in the end, it was a Florida State fan who will now live on in college football history.
"You can't spell LSU without the L!"
Print the t-shirts. This is Brian Kelly's legacy. LSU will never lose another football game where this video / gif doesn't make an appearance.