Yoenis Cespedes Announces Return to Baseball With a Monster Home Run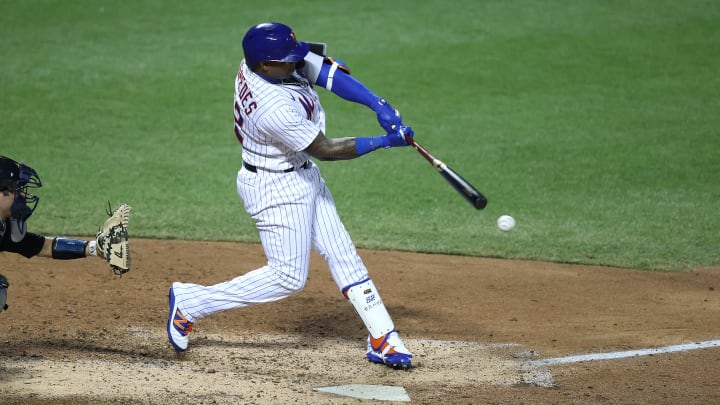 Yoenis Cespedes, New York Yankees v New York Mets / Al Bello/Getty Images
Yoenis Cespedes is back. After nearly two years out of the game, the veteran slugger returned to the New York Mets' lineup on opening day. In his third at-bat, the designated hitter launched a massive home run to give his team a 1-0 lead over the Atlanta Braves.
Check it out:
Man, that's a huge home run, and it was his first since July 20, 2018. The rest of MLB better watch out, Yoenis is back.
Cespedes has long been a fan-favorite in New York, thanks to his brilliant second half from the 2015 and his All-Star campaign in 2016. He arrived from the Detroit Tigers at the trade deadline in 2015 and proceeded to hit .309 with 17 home runs, 42 RBIs and a .691 slugging percentage down the stretch. Along with the Mets' excellent young pitching staff, he was the driving force behind the team's run to the World Series that season.
He was an All-Star in 2016, but played in just 81 games in 2017 and his season was cut short by injuries in 2018 as well. Cespedes underwent surgery on both of his heels in 2018 and was expected to return in 2019. Instead, he suffered a fractured ankle on his ranch which left him out for the entire 2019 season.
All-in-all, Cespedes has played in just 119 games since the start of the 2017 season. The Mets have sorely missed the power the 34-year-old's bat provides, so it was nice to see him back in the lineup and doing what he does best.