Yasiel Puig Attributes Switching Video Games to Snapping his Slump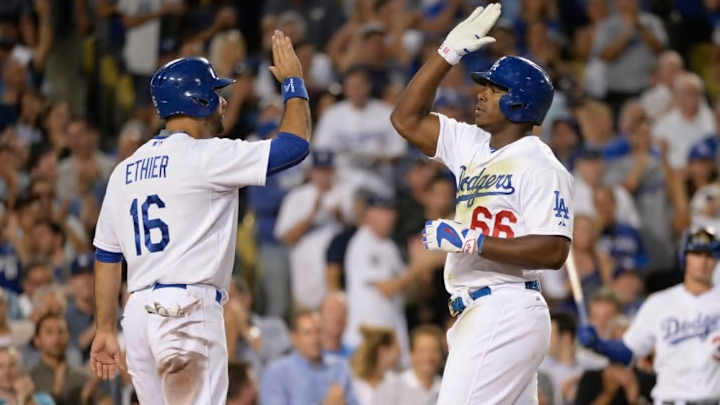 Yasiel Puig's 2015 season is one he'd just as soon forget. The Dodgers outfielder missed significant time with injuries and when he's played his numbers haven't been all that great — he's batting .195 in July, leading to his name landing in trade rumors. Wednesday night he broke out of his slump with a home run and three RBIs.
The Dodgers gave away Puig bobbleheads and his mother threw out the first pitch. According to Los Angeles Times beat writer Bill Shaikin, Puig attributed his slump changing from soccer to baseball video games.
Puig is the on the cover of MLB 15: The Show, so let's assume that's the game he's playing. Would taking swings off a digital pitcher help when you step into the box in real life? The game is pretty realistic.
Yeah, that's probably a stretch. Whatever works.