Yankees Screwed By Replay Review and Now MLB Needs to Have the 'What's a Catch' Conversation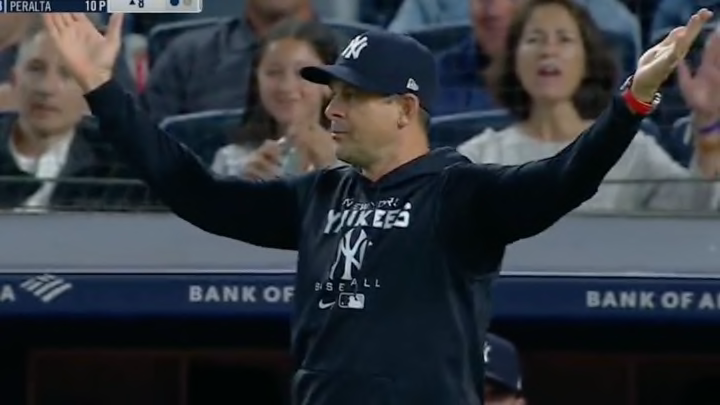 The Minnesota Twins beat the New York Yankees, 4-2, on Thursday night. The Twins scored two runs in the top of the 8th after a replay review kind of / maybe screwed the Yankees. With one out pinch hitter Jake Cave hit the ball to first baseman Marwin Gonzalez who flipped the ball to pitcher Wandy Peralta. Peralta did not catch the ball cleanly or step on the bag smoothly so the runner was called safe. The replay review center upheld the call and Carlos Correa homered two batters later.
This isn't the first time that a runner has been called safe becuase a fielder was bobbling a ball, but when you throw the Yankees, instant replay and the fact that the call pretty clearly resulted in the deciding runs, well, it's just about time to talk about what constitutes a catch in Major League Baseball!
It's a conversation we probably should have had earlier this month when Sam Haggerty of the Seattle Mariners made a spectacular catch and didn't record an out because he didn't complete the process of the catch.
I mean. He caught it in his glove and held it there for three full seconds. He even got two feet down. That's a catch.
Come on baseball fans. Let's start a dialogue!