Horrible Strike Three Call Keeps Yankees - Red Sox Games Humming Along at Record Pace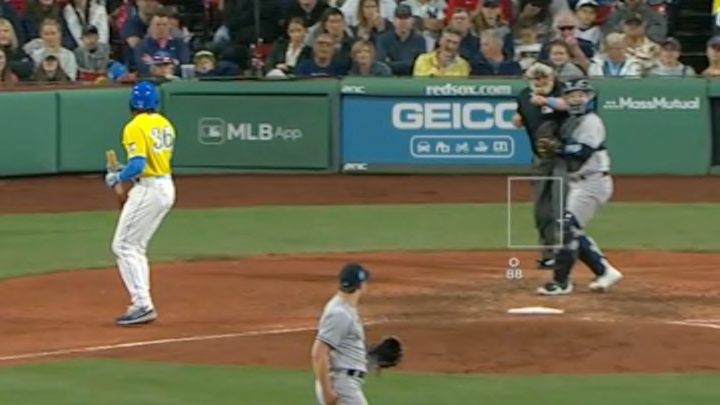 The Boston Red Sox swept the New York Yankees this weekend. After winning on Friday they took both games of a double-header on Sunday following a postponement of Saturday's game. Umpire Marvin Hudson had clearly seen enough carnage by the time Triston Casas came up to bat in the bottom of the 8th on Sunday night with the Red Sox up 4-1 and punched him out on a pitch around his ankles.
Props to Yankees pitcher Tommy Kahnle for throwing almost no pitches in the strike zone on this at-bat. He got a ball outside call for the first strike, had Casas fight off a couple more balls and then got him looking on a very low changeup.
No wonder Casas had something to say after that call. And good for Hudson for letting him say his piece and head back to the dugout so they could get on with the proceedings. There was a time when a single Sunday night game between the Yankees and Red Sox would last more than four hours. New York and Boston played two on Sunday and it took fewer than five total hours.
If you need proof the new rules are working, look no further than this former rivalry. Even if it takes a couple questionable calls to keep things moving.