Yankees Prospect Makes Final Out of Game After Premature Bat Flip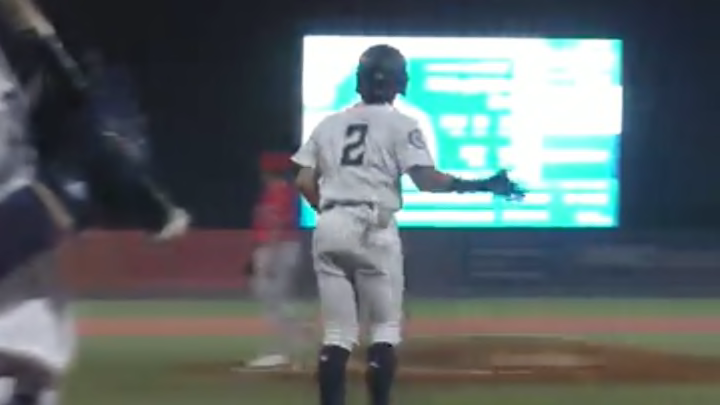 The Rome Braves beat the Hudson Valley Renegades on Saturday night, 6-2. The game was tied 1-1 after nine innings and then Rome scored five runs in the top half of the 10th. The Renegades tried to make a comeback, but that ended when Yankees 2018 first round draft pick Anthony Seigler was thrown out at second base after hitting a ball off the wall. Seigler celebrated what he thought was a home run by breaking into a home run trot and flipping his bat before seeing the ball stay in play.
Seigler grabbed his helmet and started to run, but it wasn't even close as the second basemen was waiting patiently with the ball. Hindsight being 20/20, the 22-year old probably should have settled for a long single.