Umpire Nailed in Head By Relay Throw During Yankees-Guardians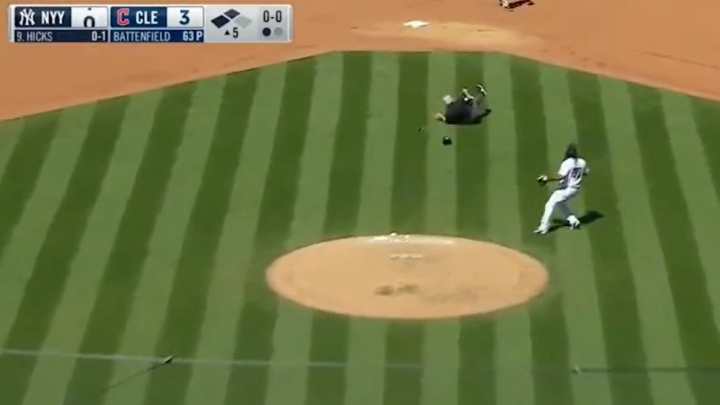 Yankees-Guardians /
The Cleveland Guardians got out to a quick 3-0 lead over the visiting New York Yankees on Wednesday afternoon when disaster struck an umpire in the form of a relay throw. Yankees catcher Kyle Higashioka tagged a Peyton Battenfield pitch into center field in the top of the fifth inning with men on first and second. Cleveland tried to get the throw to home in time to prevent two runs from being scored and in the process drilled the umpire standing between the mound and second base waiting to make a potential call.
The ump seemed okay, fortunately, but it looked like it hurt. A lot!
Quite an eventful day for the umpire crew in Cleveland today between this and the overturned call the umps reviewed themselves. Fortunate that nobody got seriously hurt here.