The Yankees Are So Screwed if Gerrit Cole Has to Face Miguel Cabrera's Tigers in the Playoffs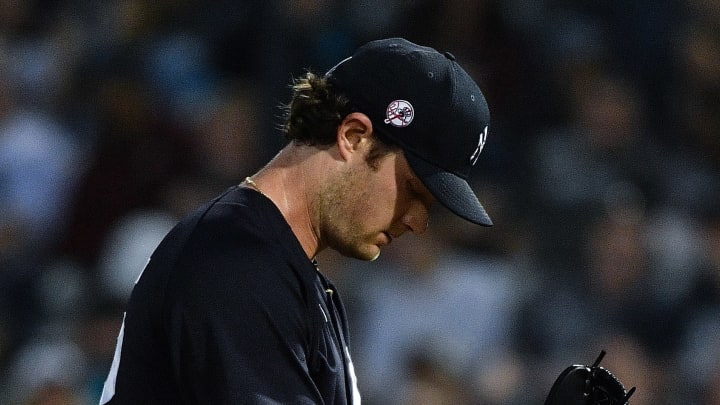 Gerrit Cole / Mark Brown/Getty Images
It's early on in the baseball season but it's becoming abundantly clear that the New York Yankees did not do their due diligence before signing Gerrit Cole to a nine-year, $324 million deal. The fireballing righthander got absolutely lit up by the Detroit Tigers this afternoon, which could present a major problem for the deep-pocketed pinstripe enthusiasts come October.
Uh-oh.
Cole surrendered six runs in two innings to the playoff-hungry Tigers, including a pair of home runs to both Miguel Cabrera and Travis Demeritte.
It is definitely time to for Yankees fans to get nervous. This is absolutely a matchup Cole & Co. will want to avoid when it matters most.
All is not lost, though, as every other team in baseball could join forces to beat up on Detroit and hand them 100 losses by the end of the year. Stranger things have happened.