Video Shows Myles Straw Confrontation With Yankees Fan Up Close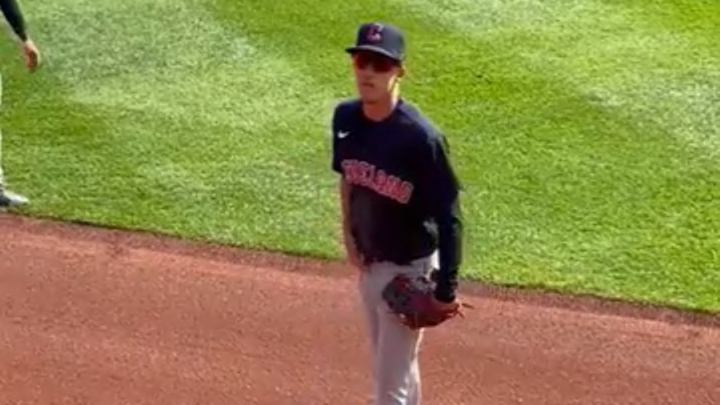 Cleveland Indians outfielder Myles Straw /
On Saturday, New York Yankees and Cleveland Guardians outfielder Myles Straw got into a heated confrontation that culminated with Yankees fans throwing things at Cleveland's players. We now have video of the incident from up close.
For some background, just before this happened, Guardians outfielder Steven Kwan ran hard into the wall, was injured and was being checked for a concussion. Straw and fellow outfielder Oscar Mercado believed Yankees fans were celebrating the injury.
Here's what happened next:
We can't hear everything being said and don't know what was said before this. That said, frankly, anyone celebrating a player being injured is a scumbag. You want to heckle guys? Fine, you paid for a ticket, say what you want. But celebrating a guy potentially getting a concussion is garbage behavior.
Straw clearly lost his cool and essentially dared a fan to fight him. It'll be interesting to see if MLB takes any action after seeing this video.