Yankees Fans Fight Outside Stadium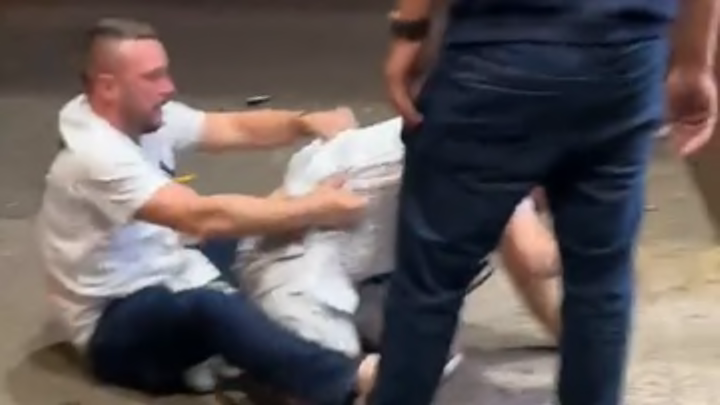 The New York Yankees beat the Baltimore Orioles 6-5 on Tuesday in thrilling walk-off fashion. While the team celebrated on the field and back in the clubhouse, some of its fans took to the streets in revelry. Well, not so much revelry, more a desire to beat the hell out of each other.
Two Yankees fans were caught fighting outside Billy's Sports Bar, which is located across the street from Yankee Stadium. The two men pummeled each other on the ground before they were pulled apart. Then a woman in an Anthony Rizzo jersey started throwing punches at everyone in her general vicinity.
Check it out:
It would appear the guy who ended up shirtless was on the wrong end of this exchange and the dude in the Alex Rodriguez jersey wound up prevailing. But this was such a disorganized scrum it's hard to see what really happened.
MLB fans continue fighting each other at alarming rates. Even when their teams pull off thrilling victories.