Yankees Fans Brawled in the Stands During Extra Inning Victory Over the Mighty Cincinnati Reds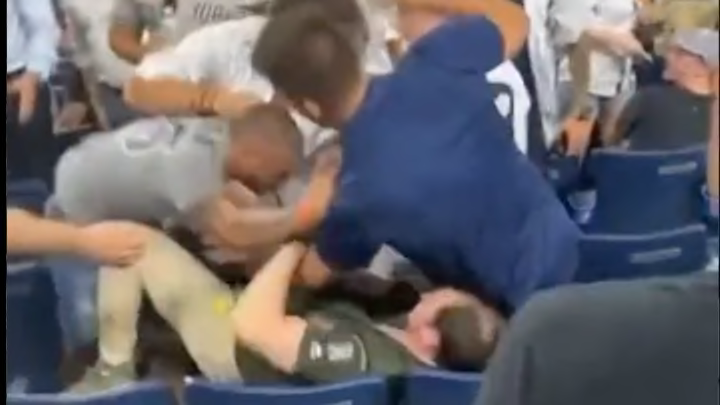 The New York Yankees beat the Cincinnati Reds on Wednesday night, 7-6, in 10 innings. In the stands, fans of the Bronx Bombers beat on each other. Who knows what started this, but the guy in the green Aaron Judge shirt took a full slap to the face and didn't even stand up. Then he had his hat knocked off and still tried to restrain himself. Then the little guy hit him in the face and that was it.
Here's another angle where it's less clear who is taking all the punishment, but still does a great job capturing the chaos.
Honestly, it doesn't look like anyone involved in that fight experienced anything close to what they expected moments before they got involved. Just another reason to never actually attend a live sporting event.