Weird Sequence Featuring Domingo German Substance Check Leads to Rocco Baldelli Ejection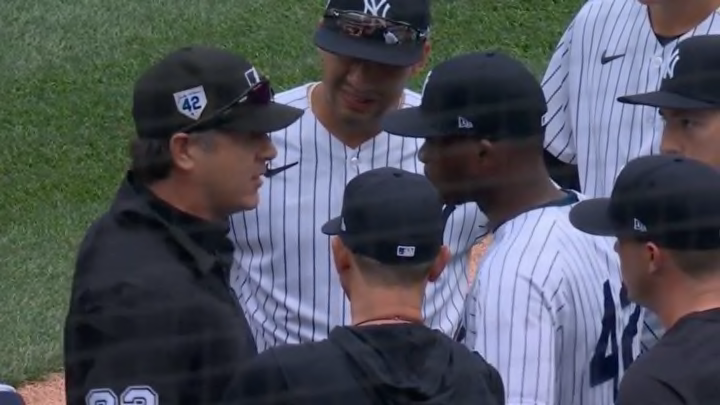 Yankees-Twins /
Domingo German pitched an excellent game on Saturday for the New York Yankees against the Minnesota Twins, getting through six innings while striking out a career-high 11 batters and allowing only one run on three hits. He even had a perfect game going through the fifth inning. He was pitching so well he got checked multiple times by the umpires for substances on his glove or body.
One of those substance checks led to a super strange sequence where the umpires appeared to find something on German's person and were captured on camera telling him he needed to wash his hands. He apparently did so and was allowed to continue pitching, which sent Twins manager Rocco Baldelli into a rage that earned him an ejection. It was all very weird and nobody there seems to have a clear idea of what happened.
I mean... if the umps found anything on German's hands that wasn't dirt, why would they let him return to the game? Did they feel they couldn't or shouldn't interrupt a perfect game on a substance check? Last year the rules seemed pretty straightforward as umpires ejected any offenders with gusto. If they cut German a break, as it sure seems like they did, you can understand why Baldelli was incensed.
Really bizarre.