There's an Aaron Judge-Sized Dent in the Dodgers' Outfield Wall Now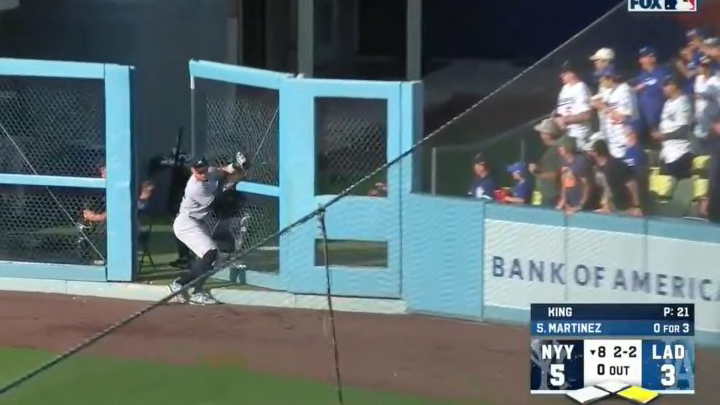 On Saturday night the New York Yankees beat the Los Angeles Dodgers, 6-3. The visiting side hit a couple homers to drive them to victory but the highlight of the night came on the defensive end from the reigning AL MVP. Aaron Judge made an awesome (and rather clutch) catch in right field in the bottom of the eighth, flying headlong into the bullpen fence in the process and smashing right through it.
Basically what we all thought would happen if Aaron Judge ran full speed into a closed door.
An early catch of the year candidate and a sequence of events that makes one wonder how it doesn't happen more often given how large of a human Judge is. He also literally left his mark; Yankees beat writer Chris Kirschner tweeted out a photo of the dent Judge caused in the fence.
Just another reminder of Judge's freakish combination of athleticism and size.