Yankees Celebrate With Bronxie the Turtle After Clinching Playoff Spot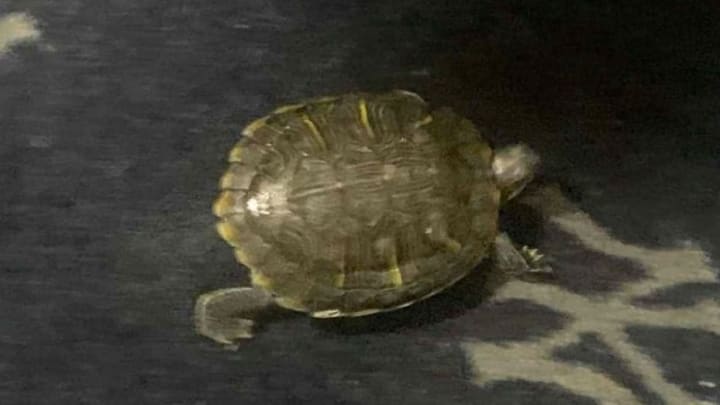 New York Yankees mascot Bronxie the Turtle /
The New York Yankees clinched their spot in the American League Wild Card Game on Sunday on the final day of the season. The Yanks had a pretty intense celebration after their postseason clinching 1-0 win over the Tampa Bay Rays. The postgame party included Bronxie the Turtle, the team's new, unofficial mascot.
Yes, Nestor Cortes Jr. bought a turtle a few weeks back and he's become the team's backbone. The Yankees are 9-3 since his arrival. Naturally, he was involved in Sunday's celebration antics:
Uh, guys, I'm not sure you should be doing that to Bronxie. I don't think he's evolved to process champagne and cheap domestic beer. But seriously, stop, you might kill the turtle that has clearly helped you to six straight wins.
Here are some better shots of Bronxie:
And here are Rougned Odor and manager Aaron Boone talking about Bronxie after the game on Sunday:
Let's try and keep Bronxie alive, OK guys?
The Yankees are set to face the Boston Red Sox on Tuesday night in the AL Wild Card Game at Fenway Park.