Logan O'Hoppe's First Hit at Yankee Stadium Nearly Wiped Out By Overzealous Umpire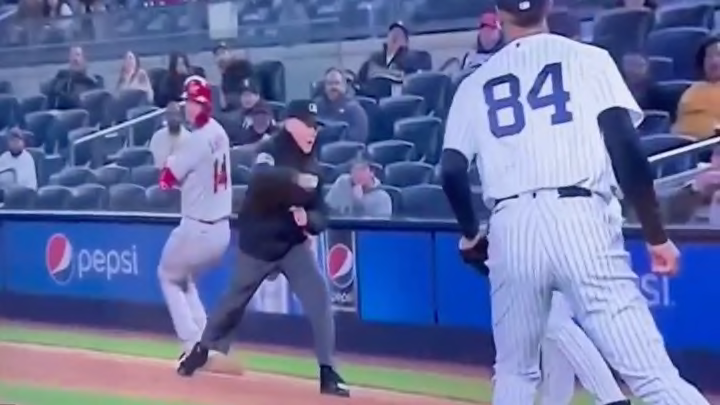 The Los Angeles Angels beat the New York Yankees on Tuesday, 5-2. Logan O'Hoppe, who was born and raised on Long Island, made his Yankee Park debut. In the top of the ninth he beat a throw to first for an infield single. Kind of.
Anthony Rizzo could not handle a bad throw by Anthony Volpe, and the ball went flying. Had he caught it, the throw would have just beat O'Hoppe to the bag. As evidenced by the fact that first base umpire Lance Barksdale called O'Hoppe out despite the fact that the ball was nowhere to be seen.
When everyone realized the ball was not in Rizzo's glove, O'Hoppe was credited with his first career hit at Yankee Stadium. A career highlight for a young man who once caught a Manny Machado home run in that same stadium and threw it back.