Sky Over Yankee Stadium Looks Surreal Right Now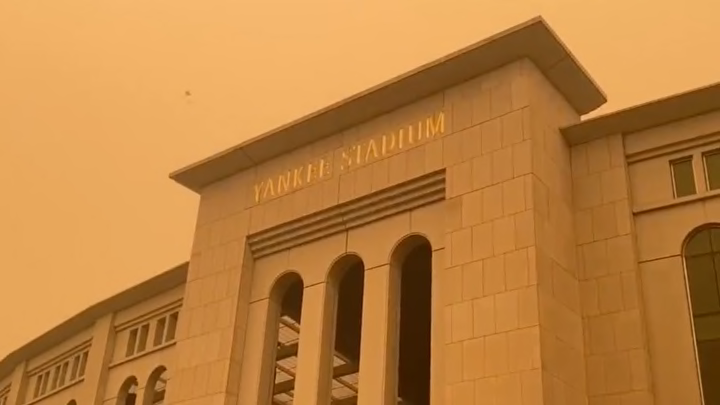 Smoke from Canadian wildfires has rolled into New York City and every third picture on social media is a snapshot of the scene, which looks haunting and like something from a Zach Snyder movie. Major League Baseball is currently monitoring the situation at Yankee Stadium, where the home team is set to take on the Chicago White Sox tonight. Though there are no indications right now that the game will be postponed, it's still a possibility as the air quality is staggeringly bad.
Footage from the ballpark is pretty surreal and also quite ubiquitous.
Incredible. It looks like they are wedging in a Dune 2 promo like they did those Game of Thrones dragons.