XFL Tickets More Expensive Than Comparable NFL Tickets in Washington D.C.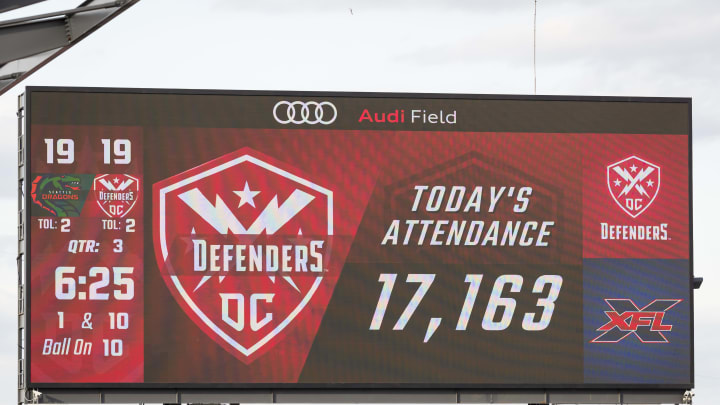 Attendance for the XFL in Washington D.C. / Scott Taetsch/Getty Images
The XFL's first weekend has come and gone, and it was a success. Ratings were solid. Social media was strong. And the league has found something that the NFL has been missing for quite some time - a good football team in Washington.
The thirst for football in the DMV is fierce. Washington's NFL team saw a 7.3% increase in attendance last season, mostly fans of visiting teams getting in the door for the same price as a trip to the movies. The increase was also helped by an abysmal 2018 season. Now, fans are buying similar seats for the DC Defenders for higher prices, which doesn't mean the team is better or more popular than the Redskins, but it's still really funny to say out loud.
If the NFL were smart, they'd merge with the XFL right now, keep it as a spring league and use a relegation system to demote Dan Snyder's franchise immediately. At least then fans from the area wouldn't have to feel guilty about rooting for their team.