Coronavirus Has Claimed the XFL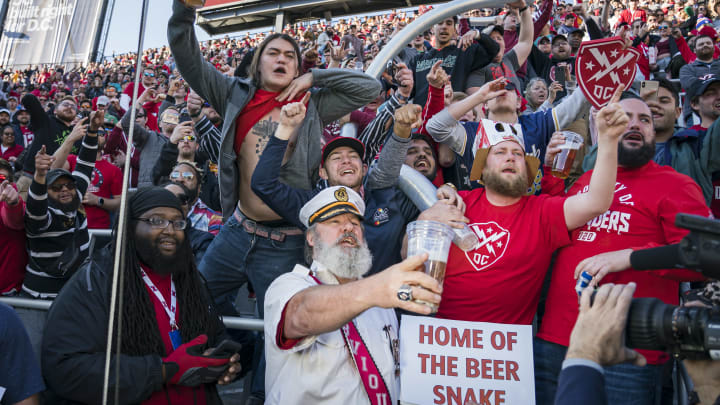 XFL Fans. / Scott Taetsch/Getty Images
The XFL appears to be going away for good again. On a Friday conference call, the Vince McMahon-owned extreme football league told employees it was suspending operations. Employees have been laid off and one person said the league was being "shut down."
The league previously suspended operations a month ago, but was still committed to coming back in 2021. The league office was also publicly optimistic about conducting its 2020 playoffs, but it sounds like fans of beer snakes and mic'd up players and coaches will never get closure.
The second iteration of the XFL was less wacky than the first that ran for a season in 2001. The league was open to improving and had a chance to position itself as an alternative to college football while players waited for NFL eligibility. Instead, its first season and only season was derailed by a pandemic beyond its control at a time when ratings were OK. It will be interesting to see if Vince McMahon considers trying this again in another 20 years or so.