The XFL Made a Solid, Not Spectacular First Impression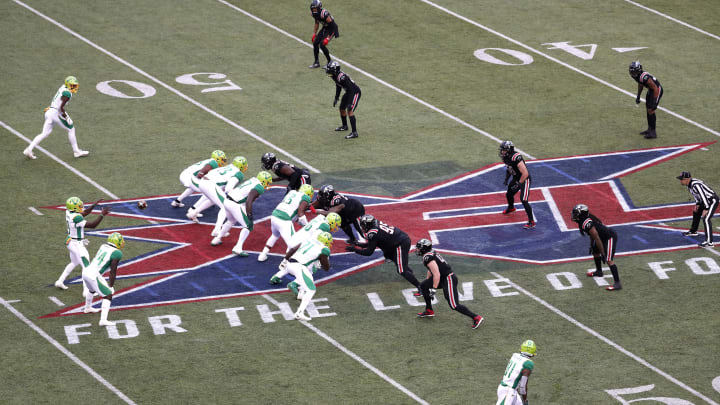 The XFL is back. / Michael Owens/Getty Images
The XFL made its much-anticipated debut this weekend. There were things to like and things to fix. While full ratings are yet to be revealed, it appears people remain willing to watch non-NFL football during the offseason.
TBL's Brian Giuffra and Ryan Glasspiegel discussed their initial impressions of the new league.
While the game presentation was tight and polished, the offensive efficiency left viewers wanted. One figures that will improve as the season moves on.
Among the other topics:
- Time/pace of games
-The need for splashier names
-Defending Matt McGloin
-Rules the NFL should consider adopting