XFL Player Stripped at the Goal Line While Prematurely Celebrating... While Down 25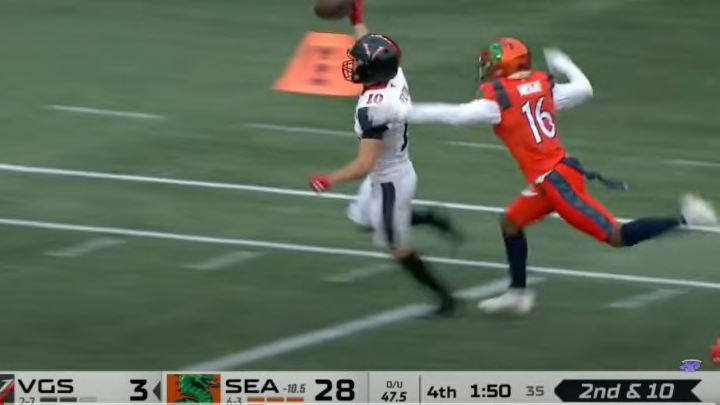 The XFL season came to a close over the weekend with the teams completing their 10-week schedules. The Vegas Vipers finished their season with a 19-point loss to the Seattle Sea Dragons, leaving them with the second-worst record in the XFL this year at 2-8. Their final "highlight" of the season was an all-time football fail.
That's Mathew Sexton, a former Eastern Michigan wide receiver, celebrating a long touchdown early with his team trailing by 25 with less than two minutes remaining. Sexton held the ball up and Mykael Wright hit his arm causing him to fumble the ball forward through the end zone.
The Vipers would score on the next play and it definitely didn't affect the outcome of the game, but what a time for a Leon Lett tribute.