ESPN Shows XFL Fan Giving Someone the Double-Bird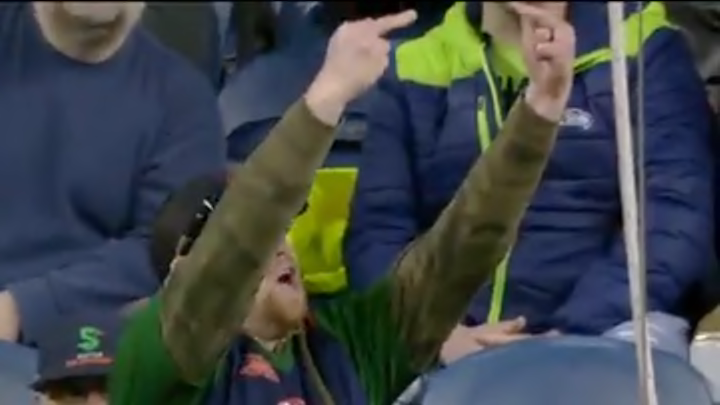 Since Turner has the rights to March Madness, ESPN was stuck airing an XFL game on Thursday night. Fans who tuned in to see the Seattle Sea Dragons take on the Houston Roughnecks got to see Ben DiNucci score two touchdowns and one Seattle fan throw up two middle fingers.
How can you be flipping the double-bird when you're up six on the undefeated Roughnecks? Seems like a time for celebration, but this is what a bad call can do to the home crowd. Or maybe he realized he was missing the NCAA Tournament. Whatever the case, we apologize for the fruity sign language.