XFL Brawl Barely Edges Out Beer Snake as League's Highlight of the Week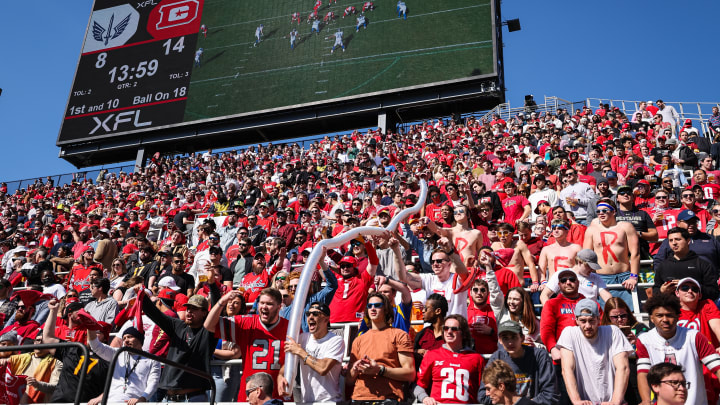 St Louis Battlehawks v DC Defenders / Scott Taetsch/GettyImages
The DC Defenders beat the St. Louis Battlehawks, 34-28, to improve to 3-0 on the season. The home crowd had a great time putting together a giant beer snake, because why else would you be at an XFL game? Fans were also treated to a chaotic scene near the end of the game as a brawl broke out. It doesn't look like any punches were thrown, but at least one helmet appeared to go flying.
Announcers John Schriffen and Tom Luginbill were not impressed, saying this is not what the XFL is about, which is true. The XFL is about beer snakes.
Please respect the beer snake. The beer snake does not like violence.