Xavier Players Had to Be Separated During Win Over Kennesaw State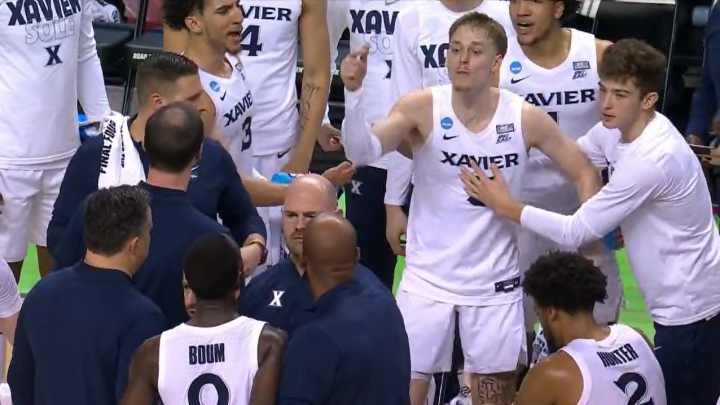 Xavier and Kennesaw State were locked in a tight battle in the first-round of the NCAA Tournament on Friday. Third-seeded Xavier was down big in the second half, but a 15-0 run gave them a 63-61 lead with 4:13 to go. Despite the big comeback, things weren't all good with the Musketeers. Two players had to be separated during a timeout after they took the lead.
As the clock was stopped for the under-four minute timeout, senior guards Souley Boum and Adam Kunkel got into it on the floor and then had to be separated on the sidelines.
Check it out:
Guys get heated during college basketball games, it happens. But that's certainly not a great look from two seniors late in a tight game during the NCAA Tournament.